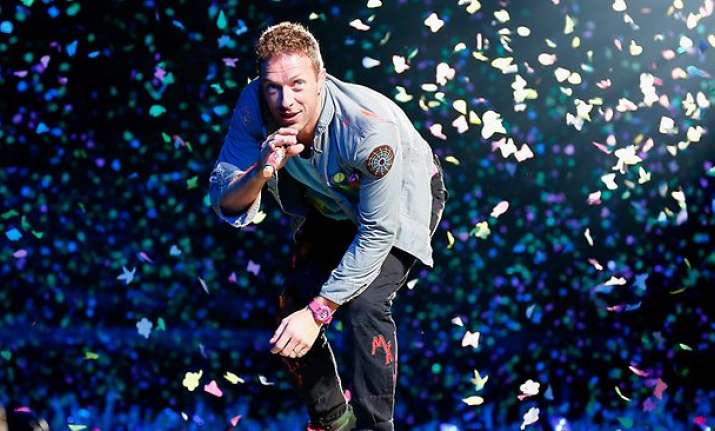 For fans of British band Coldplay, tomorrow holds special importance as they will be performing in India for the first time. The band enjoys a huge fan following here, and as it happens they are equally excited about the big day.
Chris Martin, the lead singer of the band, told a leading daily that he always felt a connection with India. He said that for him India represented a sense of totality, that he would come here and embrace all the colours.
In 2015, Coldplay had come to India to film the video of their song 'Hymn for the Weekend'. Talking about the experience, Chris said that they chose India because it spoke about accepting and loving everybody. He added that this is what India reflects with all its colours and so they shot the song here.
The 39-year old singing sensation said that when one stays in India they don't feel like they are missing out on anything.
Telling about the Global Citizen Festival tomorrow, Chris said Coldplay will be performing for 90 minutes. He said the band is headlining the event and is greedy about a full fledged concert. He added that he is happy about the line up of stars performing as it represents diversity.
Well, looks like Chris can't wait to perform here just like his fans.
Coldplay's impromptu gig in Delhi in 2015 where Chris sang in a Delhi bar had left many of their fans heartbroken. No one knew about their presence in India, let alone the performance.
So naturally this event has created quite the buzz since its announcement. A part of the Global Citizen movement that focuses on spreading awareness about a plethora of topics including sanitation, poverty. Many Bollywood celebrities will perform at the event but it is Coldplay's performance that is highly awaited. The eight hour long event is to be held at Bandra Kurla Complex and 80,000 people are expected to arrive.