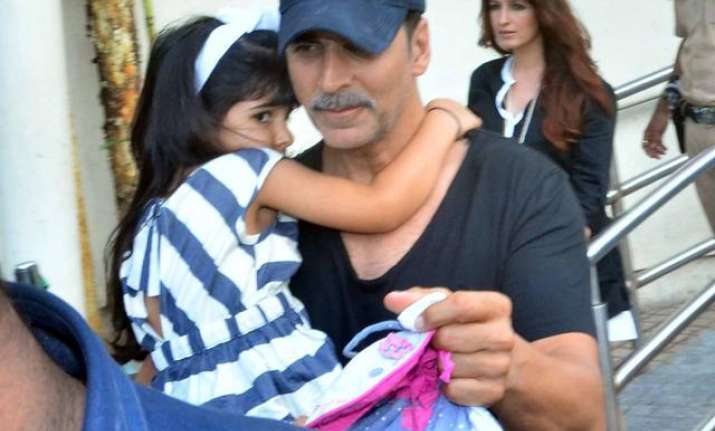 When the entire nation was busy making the Mother's Day occasion special for their mother, Akshay Kumar's daughter Nitara revealed few funny yet interesting facts about her mother, which will surely take you on a laughter riot.
To everyone's surprise, when Nitara was asked to fill in few details about her actress mother Twinkle, Nitara unhesitatingly wrote her mother is 60 years old.
Akshay's four-year-old daughter Nitara even raised many eybrows when she went on unfolding more details about Twinkle.
When Nitara was asked that what's her mother's job, she said that her mother's job is to work only on computer and she loves eating spaghetti all the time.
Nitara's funny responses to each question clearly showed that she has surely adopted these generic traits from her mother, who is known for her witty remarks and extraordinary sense of humour. Nitara's future looks bright and she can even overpower her mother wit these skills. 
When Nitara was asked about what her mother's favourite food, she said, ''Her favourite drink is lemon water.''
To a question what is her mother is good at cooking? Nitara said my mother is good at making coffee.
Revealing few more details about her mother Nitara said her mother is happy when she read well in classroom. In the form Nitara further even wrote that her mother is super because she manages the house and packs her tiffin.