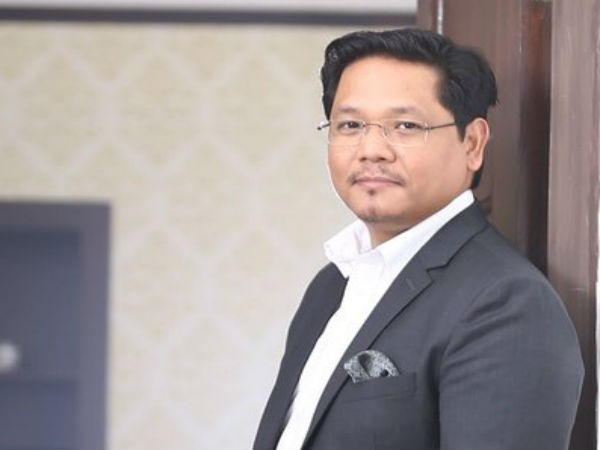 NPP president Conrad Sangma is all set to take oath as the Chief Minister of Meghalaya on Tuesday after being invited by Governor Ganga Prasad to form the government in the state. 
The swearing-in of the ministers would take place at 10.30 am today.
"The governor has invited me to form the government as I have the numbers," Sangma said. 
Confirming this, a Raj Bhavan official said, "The governor has extended invitation to Conrad Sangma to form the government as he has the support of 34 MLAs." 
BJP sources said party chief Amit Shah and Union minister Rajnath Singh would be present in the swearing-in programme. 
Meghalaya Assembly Elections grabbed more attention after they were over than during the campaigns. The hung assembly, returned by the voters on Saturday, resulted in a day of heavy political activity on Sunday as the regional parties kept the cards close to their hearts in hope of playing the kingmaker till the last minute. 
Congress, which emerged as the single largest party with 21 seats, failed to woo smaller parties like UDP (6 seats) or IPFT (4 seats) despite their indecisive attitude towards the non-Congress alliance brought together by the BJP leadership.
In the end, NPP-led coalition staked the claim to form the government with the support of 34 candidates.