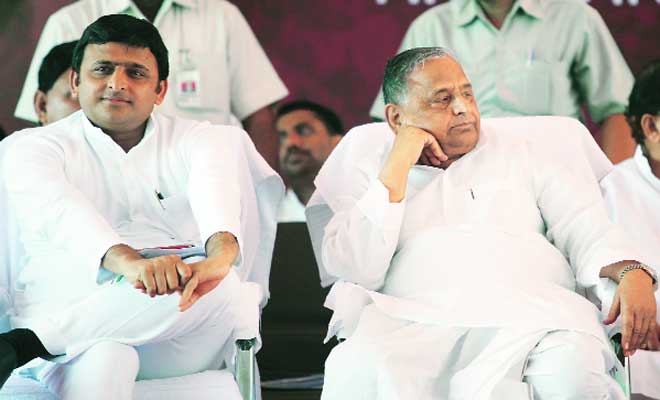 Former Uttar Pradesh chief minister and Samajwadi Party supremo Akhilesh Yadav will contest the 2019 Lok Sabha polls from Kannauj while his father Mulayam Singh Yadav will contest from Mainpuri.
"I will contest from Kannauj while netaji (Mulayam) will contest from Mainpuri," Akhilesh Yadav said on Thursday while addressing party workers in Lucknow.
Kannauj parliamentary seat is presently represented by Akhilesh Yadav's wife Dimple Yadav. The former UP Chief Minister said that his wife will not contest the elections this time as his opponents have accused the Samajwadi Party (SP) of practicing 'pariwarwad' (nepotism).
Answering a question on alliance and seat-sharing, Akhilesh said that the SP workers will ensure the defeat of BJP irrespective of who joins the alliance.
"With whosoever our alliance will take place, the party workers will ensure our victory and defeat of the BJP. This time, they will not get support of the people as they stand exposed. They only paid lip service to the people and did nothing on ground," Akhilesh said.