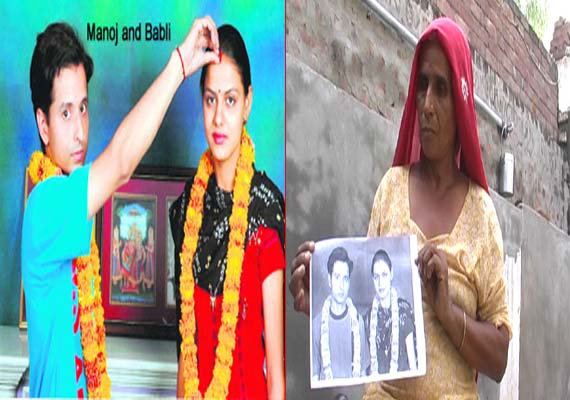 New Delhi: The state of Haryana has become an epitome of injustice when it comes to honor killings. The month of September this year witnessed three honor killings in a very short span of just three weeks.




Haryana's Khap panchayat have become a nightmare for couples who fall in love with a person from different caste or same clan (gotra). Honor killings have become the new solution discovered by the families of Haryana to safeguard their ``pride''.

Amidst all these new upcoming cases of honor killings everyday, one might have the gruesome Manoj-Bbali honor killing case slip off their minds.

The brutal murder of the newly-wed couple by the girl's family sent shockwaves across the nation in 2007.

The couple, who was in deep love, eloped from Karoda village in Kaithal district of Haryana. Both Manoj and Babli, who were in their early twenties, had sensed  trouble that they would have to face considering the fact that they hailed from the same clan (gotra). They knew their families would never approve of the relationship.

Once they eloped, nobody could trace them in initial days. But Manoj's mother and sister were kept informed about the couple's well-being. After they left the village, they called up Manoj's family to share their joy on getting married to each other. The couple told them that they had married on April 7. Excited, the couple also sent some photographs of their marriage ceremony taking place inside a temple in Chandigarh.

Manoj had lost his father at a very early age. Left only with mother and three siblings and being the eldest, Manoj was the only earning member of the family.


Manoj had set up an electronics shop where he sold and repaired television. His mother Chandrapati had found a new meaning to life after this.

She was happy and thought her days of miseries were soon going to be over. Little had she known that the days of sorrow and grief were yet to arrive. On the contrary, Babli hailed from a financially as well as a politically strong background.

Some days after the couple had eloped, Babli's family lodged an FIR with Kaithal police accusing Manoj and his family of kidnapping their daughter. The complaint was filed by Babli's mother, Omwati. A search began for the duo but their whereabouts could not be traced.