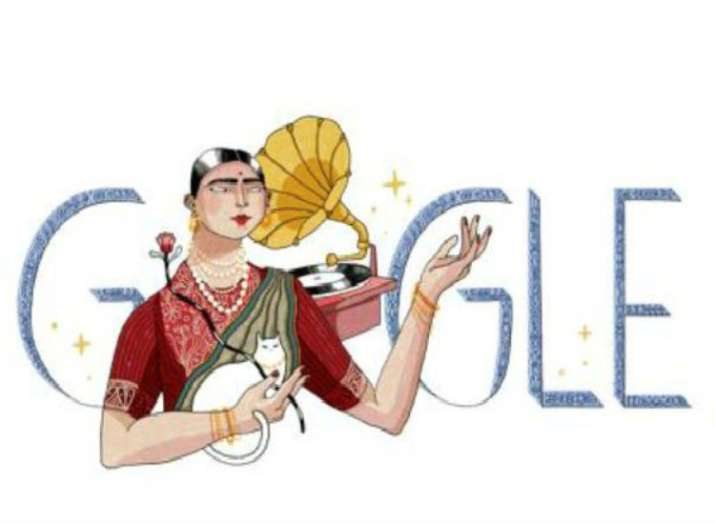 Search giant Google celebrates the 145th birth anniversary of the legendary singer and artist Gauhar Jaan, who was one of the first performers to record music on 78 rpm records in India. The record was released by the famous Gramaphone Company of India. 
Born on June 26 in 1873 in present-day UP's Azamgarh, under the name of Angelina Yeoward, Gauhar Jaan was a woman of exceptional beauty, talent and grace.She was of the Armenian origin and her father, Robert William Yeoward, worked as an engineer in a dry ice factory. He married her mother, Victoria Hemmings in 1872, who was well-trained in singing and dance. However, the marriage didn't work out and Gauhar Jaan's parents got divorced. After separation, Victoria moved to Benaras along with a Muslim nobleman, 'Khursheed' and little Angelina accompanied her mother to the new city.
While Angelina was a diverse background, her grandmother was a Hindu, grandfather a British and father Armenian Christian, she converted to Islam and remained a devout Muslim all her life. Mother Victoria changed her name to Malka Jaan, Angelina's name was changed to Gauhar Jaan. The artist symbolized the secular ethos of Indian classical music and in spite of gracing Islam, most of her compositions were replete with Krishna bhakti.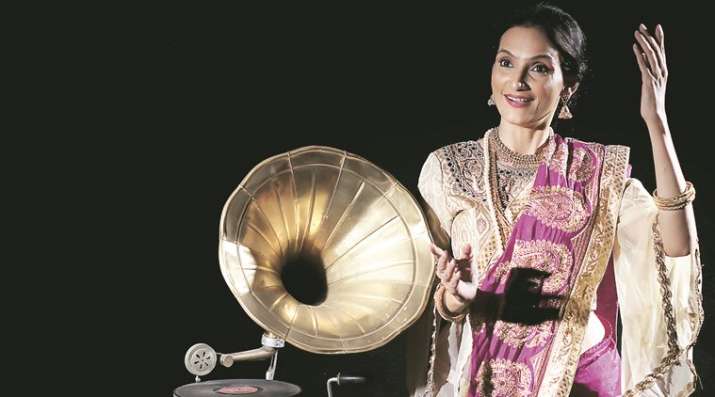 Gauhar Jaan started her training in music and dance very early in life. While her mother was already an established performer in the courts of Nawab Wajid Ali Shah, Gauhar Jaan started her training under the founding members of Patiala Gharana of classical music - Kalu Ustad, Ustad Vazir Khan of Rampur, and Ustad Ali Baksh
Her first performance was at the courts of Darbhanga Raj, in modern-day Bihar, in 1887 and she moved on gain mass popularity. She was even awarded the title of 'first dancing girl' in her records in no time. She also composed ghazals under the pen-name of 'Hamdam'.
Her most famous songs are, thumri sung in Bhairavi- Mora Nahak Laye gavanava, Jabse Gaye mori sur huna live, Ras ke Bhare Tore Nain mere Dard-e-jigar and bhajans like, Radhey Krishna Bol Mukhse.
In her last days, Jaan was in Mysore as she was invited by the Krishna Raja Wadiyar IV to become the palace musician. However, she passed away within 18 months at the age of 56 on January 17, 1930.