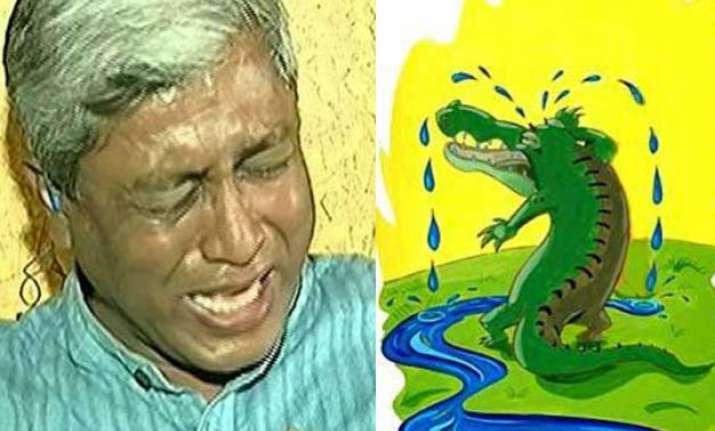 Aam Aadmi Party leader and former TV anchor Ashutosh today become the butt of all jokes for sobbing on national television during a political discussion on farmer's suicide.
The journalist-turned-politician broke into tears while talking to deceased farmer Gajendra Singh's daughter Megha on a news channel.  The "sympathy gaining" act after three days of the unfortunate incident has brought Ashutosh under the hammer of social birds.
"I couldn't save your father," insisted Ashutosh while crying.
Furthermore, he went on blaming Congress and BJP for doing politics over the sensitive issue. While he was weeping during the entire discussion, farmer's daughter sounded more compose and sensible as she asked for justice for her father. The daughter even requested politicians not to do pity politics over her father's unfortunate death.  

People on twitter are mocking his act as 'TV drama', 'crocodile tears', award winning performance and what not.
With hundreds of tweets chirping in every minute, the hashtag #AshuCries has maintained the No.1 spot since afternoon.
Take a look at how he is being mocked on Twitter.
1. Award winning performance

2. Vote Bank Politics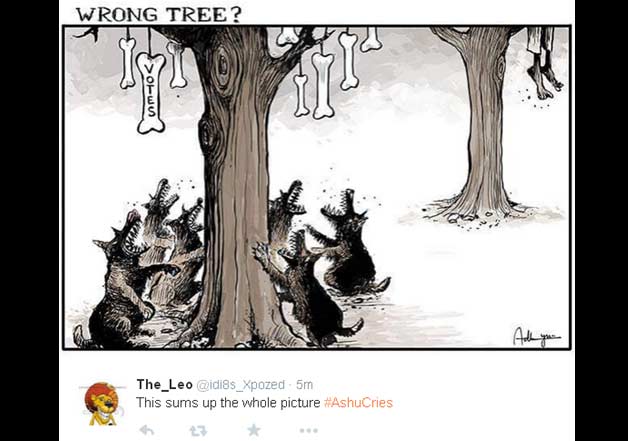 3. Glycerine Ban
4. Farmer Crying Sidelined

5. Fake Crying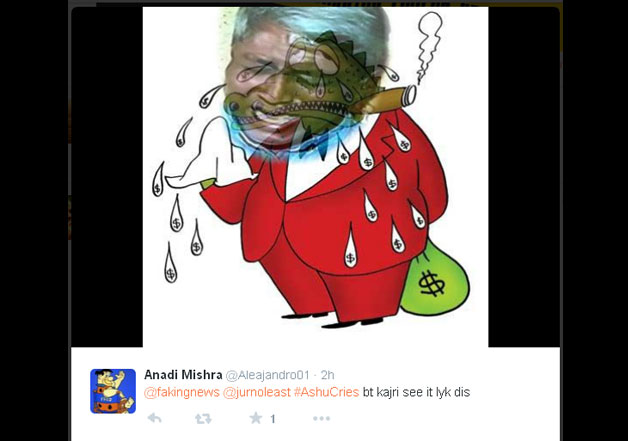 Here is a cartoon from NeelabhToons