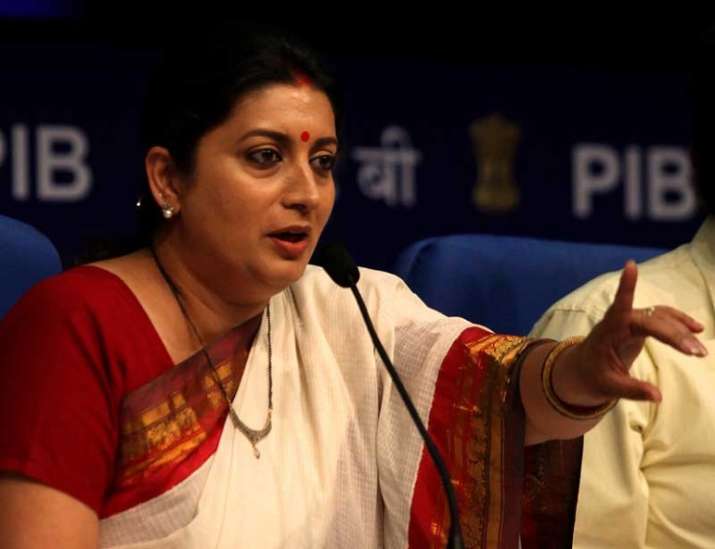 The news agency made a major blunder when it posted a picture of waterlogged Chennai Airport while referring to it as Sardar Patel International Airport of Ahmedabad. Smriti Irani, who is the current Information and Broadcasting and Textiles Minister of India brought this to notice. On Friday, the Press Trust of India issued a clarification and fired the photographer for uploading the picture of Chennai Airport dated back to December 2016 as a waterlogged airport of Ahmedabad on Thursday. Here's what it wrote in its apology: 
"PTI deeply regrets the error and has terminated the services of the concerned photographer,"
PTI deeply regrets the error and has terminated the services of the concerned photographer; @smritiirani and @shashidigital

— Press Trust of India (@PTI_News) July 28, 2017
On Thursday, PTI Photo Service uploaded a picture which had planes lined up in waterlogged hangars at Chennai's Kamraj Airport but the caption said, "Aeroplanes stand in a queue at the waterlogged Sardar Patel International Airport, after heavy monsoon rains in Ahmedabad on Thursday."
A number of publications used the image on their front page and many readers pointed out that the airport is from Chennai and not Ahmedabad. Smriti Irani then called for PTI to inform the media houses about the mistake. On Friday, PTI issued an advisory to editors of publications saying that the image used was incorrect and they deeply regret the inconvenience causes. "On Thursday 27th July, photo number PTI7 27 2017 000164 B has been killed by the PTI Photo service due to incorrect information,"
Attention: photographs of Chennai floods have been used and passed off as Ahmedabad @PTI_News Kindly alert all news establishments.

— Smriti Z Irani (@smritiirani) July 28, 2017
The Indian Express admitted the mistake by clarifying on Twitter that "The PTI photo on the Express Front Page is not of the Ahmedabad airport," on Twitter. 
Also Read: Smriti Irani's throwback pics with husband Zubin and kids excite Ekta Kapoor
What happened was, Ahmedabad airport suffered water logging due to torrential rains in Gujarat. The rains have created a situation of severe flood in the state but the flights continue to run as per the schedules.