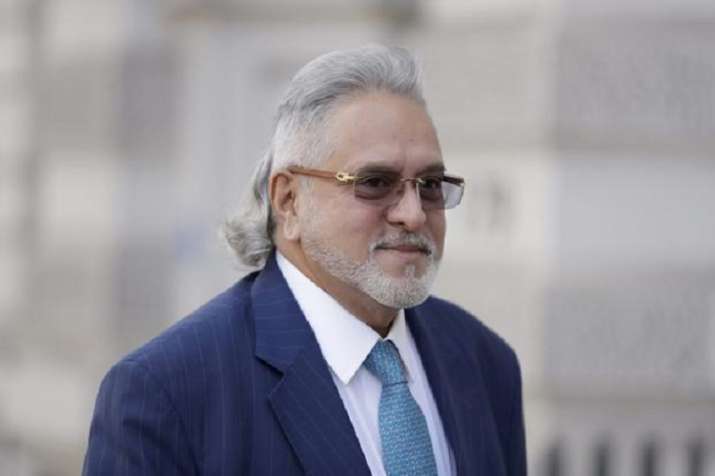 A court in UK is expected to pronounce judgment on Monday whether to extradite fugitive business tycoon Vijay Mallya will be extradited to face trial in India. Mallya, the owner of the defunct Kingfisher Airlines is wanted in India on alleged fraud and money laundering charges amounting to an estimated Rs 9,000 crores. Mallya has been on bail since his arrest on an extradition warrant in April last year.
Earlier on Sunday, a joint team of Central Bureau of Investigation (CBI) and Enforcement Directorate (ED) led by CBI Joint Director A Sai Manohar left for the United Kingdom to attend the court proceedings.
Vijay Mallya has argued that the case is politically motivated and appealed against extradition citing the condition of Indian jails. Vijay Mallya left India in 2016 after a consortium of banks got together to start legal proceedings to recover the loans. He has been living in the UK since.
Authorities at the Arthur Road prison here have kept a high security cell ready for  Mallya if he is extradited from UK in connection with loan default cases against him in India, an official said on Monday.
If extradited, Mallya will be lodged in one of the high security barracks located in a two-storey building inside the prison complex, which also housed 26/11 Mumbai attack terrorist Mohammad Ajmal Kasab, a prison official said.
"We are fully prepared to lodge him safely at our correction centre. If he is brought here, we will take care of his safety and security," the official said.
In case of a medical emergency, Mallya can be treated at the dispensary located close to the barrack, where doctors and other staff are present to provide basic treatment to prisoners, he said.
The high security barracks are located separately from other cells. These barracks are under constant CCTV surveillance and security guards with sophisticated arms are deployed there, he added.
Meanwhile, Mallya on Monday said the judgement will be revealed by his legal team and proper steps will be taken thereafter.
"Whatever the judgement, my legal team will reveal the judgement and take proper steps thereafter. Yes, I have tweeted saying that I want to repay, that has nothing to do with this extradition issue. It's a completely separate matter," Mallya said in London.
"I have filed a comprehensive settlement application before the Karnataka High Court, which is also being heard today," he added.
An official from the Union Ministry of Home Affairs earlier said Mumbai's Arthur Road Jail was one of the best in the country.
The central government has already conducted an assessment of security cover given to prisoners in the Arthur Road Jail and its findings conveyed to the UK court.
KEY POINTS ON VIJAY MALLYA EXTRADITION CASE:
# The trial, which opened at the Magistrates' Court on December 4 last year, has gone through a series of hearings beyond the initial seven days earmarked for it. It opened with the Crown Prosecution Service (CPS) team, led by Mark Summers, laying out the Indian government's prima facie case of fraud and money laundering against Mallya. Summers sought to establish a "blueprint of dishonesty" against the businessman and that there are no bars to his extradition on human rights grounds.
# Mallya's defence team, led by Clare Montgomery, deposed a series of experts in an attempt to prove that the erstwhile Kingfisher Airlines' alleged default of bank loans was the result of business failure rather than "dishonest" and "fraudulent" activity by its owner.
# The court was also told that a consortium of Indian banks, led by the State Bank of India (SBI), rejected an offer by the liquor baron in early 2016 to pay back nearly 80 per cent of the principal loan amount owed to them. While the Crown Prosecution Service (CPS)  argued that Mallya never intended to repay the loans he sought in the first place because his airline's demise was inevitable, the defence tried to establish that Kingfisher Airlines was suffering from consequences of a wider global financial crisis around 2009-2010 and that its failure was a result of factors beyond the company's control.
# In relation to the defence's attempts to dispute Indian prison conditions as a bar to Mallya's extradition on human rights grounds, the judge had indicated to the CPS that she did not require any further information in reference to the prison conditions awaiting Mallya at Barrack 12 of Mumbai's Arthur Road Jail after seeking a video of the cell.
# If the verdict goes against Vijay Mallya, the judge may grant him permission to appeal in a higher court. If the verdict goes against India, the Central Bureau of Information and Enforcement Department, which are investigating him, would get 14 days to file an appeal in a higher court.
# "I did not borrow a single rupee. The borrower was Kingfisher Airlines. Money was lost due to a genuine and sad business failure. Being held as guarantor is not fraud," tweeted Vijay Mallya, who has been out on bail since his arrest on an extradition warrant in April last year.
#  "I have offered to repay 100 per cent of the principal amount to them. Please take it," the liquor baron said in another tweet. He said he wants to end the narrative that he stole money from various lenders and said his offer was not linked to his extradition case.
# Mallya's defence team told the court that in early 2016, he had offered to pay back nearly 80 per cent of the principal loan amount owed to the banks.
# Mallya also released a letter sent to Prime Minister Narendra Modi in 2016, in which he asked that a committee be appointed to "examine the facts". He said he also wrote to the finance minister, but received no reply from either.
# Mallya also argued against his extradition, saying Indian jails do not have proper air and light. India had to submit a video of Barrack 12 of Arthur Road Jail, where he would be lodged after judge Emma Arbuthnot asked for it. Later, in a sharp retort, PM Modi told his British counterpart Theresa May that it was not right for courts in her country to ask about the condition of Indian jails, "as we still have the prisons where they jailed our leaders like Mahatma Gandhi and Jawaharlal Nehru."
# Mallya created a political storm in September when he claimed that he had a "meeting" with the finance minister. When Jaitley dismissed the allegations, Mallya backtracked, accusing the media of misrepresenting facts.
# Last month, a court in UK asked him to pay a hefty 88,000 pounds after Swiss bank UBS sought to repossess his London house for the non-payment of a 20.4-million pounds mortgage loan.