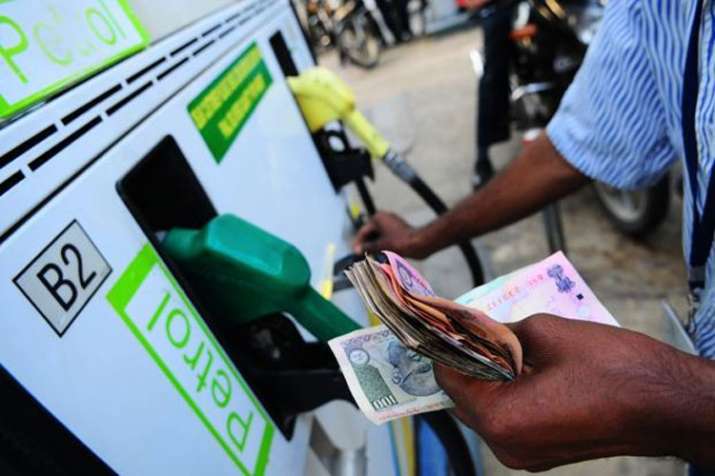 After a day's gap, petrol and diesel prices witnessed another hike on Thursday hitting new highs. While petrol was being sold at Rs 79.51 per litre in Delhi, diesel was retailing at Rs 71.55 per litre. Petrol and diesel prices in Mumbai are Rs 86.91 per litre and Rs 75.96 per litre, respectively.
On Wednesday, petrol was at Rs 79.31 and diesel at 71.34 per litre in Delhi. In Mumbai, a litre of petrol was retailed at Rs 86.72 and diesel at 75.74 per litre.
Despite the fuel prices touching a new high every other day, the government seems to be non-committal on cutting excise duty to bring the spiralling petrol, diesel prices under control. 
Finance Minister Arun Jaitley defended criticism that he and External Affairs Minister Sushma Swaraj as opposition leaders had mounted against the previous UPA government on the issue saying inflation during those times was in double-digit and they would have failed in their duties if they had not criticised the government of the time for its failure to curb fuel prices contributing to further price rise.
India, Jaitley said, is a net buyer of oil and is adversely impacted when rates go up "temporarily".
He termed such movement as "an external factor".
"There is no straight line movement of global crude oil prices. They go up, they come down. In April and May, there was a lot of pressure. In June, they came down. In July, they came down and in August, there is again (an upward) movement. In last two days, there has been some moderation. For six days before that, there was a gain," Jaitley told reporter in New Delhi on Wednesday.
On asked if the government need to be prepared if crude prices go up further, he said, "Well policy formation is never a rigid process".