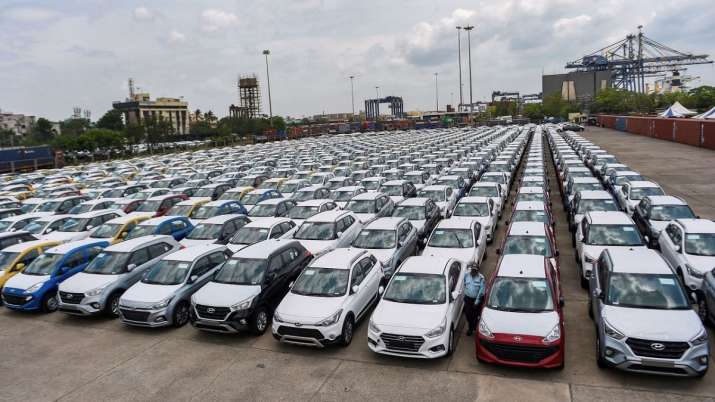 Auto Sector witnesses slowdown blues as domestic passenger vehicle sales plunged by 23.69 per cent in September to 2,23,317 units, down from 2,92,660 units in the year-ago period, making it the 11th straight month of decline in vehicle off-take. 
Also, commercial vehicle sales were down by 62.11 per cent in September. This is said to be the worst slowdowns seen in the auto industry, according to data released by an industry body showed on Friday.
Passenger car sales were down 33.4 per cent to 1,31,281 units last month as against 1,97,124 units in September 2018, according to data released by the Society of Indian Automobile Manufacturers (SIAM) on Friday.
Last month, motorcycle sales declined 23.29 per cent to 10,43,624 units as against 13,60,415 units a year earlier.
Total two-wheeler sales in September declined 22.09 per cent to 16,56,774 units compared to 21,26,445 units in the year-ago month.
Sales of commercial vehicles were down 39.06 per cent to 58,419 units in September as compared with 95,870 units in the same period of last year, SIAM said.
Vehicle sales across categories registered a decline of 22.41 per cent to 20,04,932 units from 25,84,062 units in September 2018, it added. 
Low demand in the automobile industry in recent months has led to a massive slowdown in the auto sector of the country, which is the fourth largest in the world. Also, a massive job cut is feared in India's automotive industry, which employs over 3.5 crore people. To be noted, the auto sector accounts for about half of total manufacturing output of Indian economy.
(With PTI inputs)
ALSO READ | Delhi High Court directs authorities to remove abandoned vehicles from roads, public spaces
ALSO READ | Vehicle scrappage policy may bring in stricter fitness norms for pre-2005 built vehicles