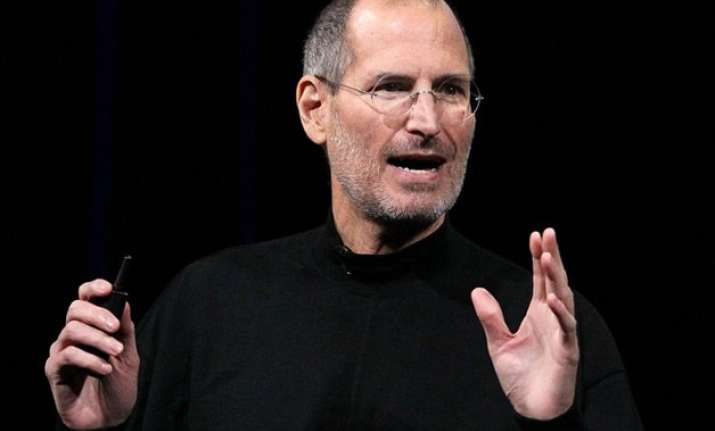 New Delhi: The man who gave the world Apple, the visionary who led millions and the brilliant entrepreneur who taught it is alright to take risks, Steve Jobs is one name without whom the technology world would cease to exist.
Today, the 5th of October marks the fourth death anniversary of Jobs who died of respiratory arrest aged 56. While most of us, know a lot about the products he built, his personal life is hidden from many.
Here are 10 unknown facts about tech legend Steve Jobs:
1. Steve Jobs was adopted. His biological father was a Syrian Muslim by the name of Abdulfattah Jandali. His father had another child called Mona Simpson, about whom Jobs had no idea till very late in his life. A novelist. Mona and Jobs rekindled their relationship later.
2. Jobs named his company Apple, because it came before Atari in the dictionary. He made a game 'Breakout' for Atari along with Steve Wozniak. He lied to Wozniak about the profit he got from Atari, and while he got $5000 for the task, he gave Wozniak only $350.

3. Steve Jobs high school GPA was 2.65. It is pretty amazing how he turned his life around and did not let bad grades believe him that he is less than anyone.

4. Jobs found a fault in the first prototype of Apple's IPod by throwing it in the aquarium. By pointing towards the bubbles, he asserted there was space and it could be made smaller.

5. Steve Jobs had denied paternity for his first child. He had claimed he was sterile and not the father of the kid.

6. Jobs was punished to nigh shifts in Atari because of his unhygienic behaviours. He walked barefoot in the office and rarely showered.
7. Steve stopped all the philanthropic acts by Apple about 14 years ago. He said he would resume it soon after the company makes profit but did not do so till his death.
8. Millionaire Bill gates, who always shared a sour relationship with Jobs had sent him a letter during his last days which Jobs kept by his side. Jobs had also once accused Gates of stealing his idea to which the latter had said that the former had stolen it from Xerox, before he could.

9. Every iphone advertisement shows the time as 9:41 AM. This was the time when Jobs unveiled it first in the year 2007.

10. Steve Jobs last words were, "Oh wow, oh wow, oh wow," while he gazed over his family's shoulders.