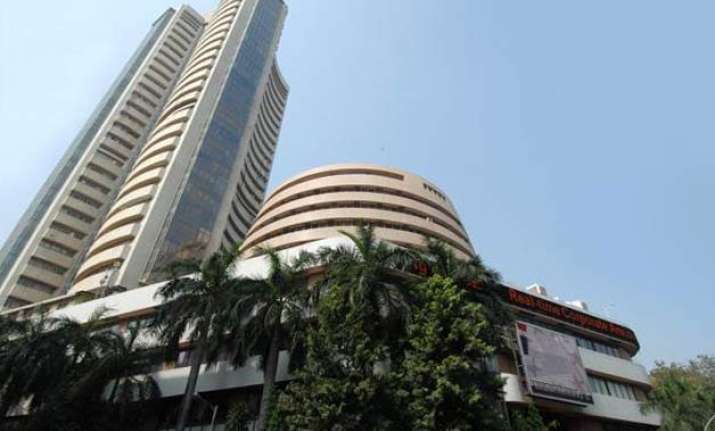 Mumbai: The benchmark BSE Sensex surged by 158 points in late morning trade today on bouts of value-based buying in key bluechip stocks.
The stock market witnessed low-level value-based buying in scrips of oil & gas, banking, realty, auto and metal sectors ahead of monthly expiry in the derivative segment for April series on Thursday as well as a key US Federal Open Market Comittee (FOMC) meet later today.
Shares of mid-cap and small-cap companies also witnessed good buying activity.
Major gainers were ICICI Bank (5.80 per cent), BHEL (3.40 per cent), Maruti (2.81 per cent), Tata Motors (1.42 per cent), HeroMotoCorp (1.42 per cent), NTPC (1.32 per cent), Axis Bank (1.16 per cent), SBIN (1.14 per cent) and M&M (1.13 per cent).
Meanwhile, foreign portfolio investors sold shares worth Rs 1,749.33 crore yesterday, as per provisional data from stock exchanges.
Asian stock markets were trading lower as key indices in China, Hong Kong, Taiwan, Singapore, South Korea and Indonesia were down by 0.17-1.05 per cent.
In Japan, Nikkei Average was up by 0.34 per cent.