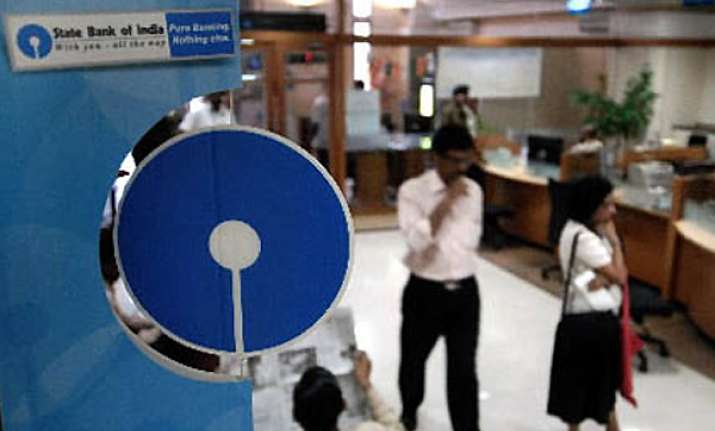 New Delhi, Aug 2: Within days of RBI's quarterly review of monetary policy, State Bank of India (SBI) today cut interest rate on fixed deposit of over 5 years by 0.25 per cent to 8.50 per cent.




However, country's second largest bank, Punjab National Bank raised its deposit rate for one-year by 0.25 per cent to 9 per cent.

"The bank has decided to revise downwards the interest rate on domestic term deposits for tenors 5 years and up to 10 years to 8.5 per cent with effect from August 7, 2012," SBI said in a statement.

The bank has reduced interest rate on fixed deposits for amount of over Rs 15 lakh to less than Rs 1 crore by 0.5 per cent for maturity between 5-10 years.

The new deposit rates would be effective from August 7.

"The bank has decided to increase rate of interest on single domestic deposit of less than Rs 1 crore from 8.75 per cent to 9 per cent for maturity of one year," PNB said in a separate filing to the BSE.

PNB further said that NRE term deposits will also attract an interest rate of 9 per cent, as applicable to domestic term deposits.

Yesterday, SBI announced reduction in lending rates by up to 0.5 per cent on home and auto loans effective August 7.

SBI has reduced interest rate on home loans of up to Rs 30 lakh to 10.25 per cent from existing 10.50 per cent (after 0.25 per cent concession over the card rate).

The base rate or minimum lending rate of SBI stands at 10 per cent. Base rate is the benchmark rate below which a bank cannot lend.

Giving reasons for lending rate revision, SBI said, Reserve Bank's decision to cut the Statutory Liquidity Ratio (SLR), the amount of deposits that have to be invested in government bonds and other liquid assets, is expected to increase liquidity in the system.

The cut in the SLR will add approximately Rs 10,000 crore additional liquidity to SBI, it said.

It said the bank has cut rate on home and car loan to transmit RBI's policy expectations by giving a stimulus to credit growth for productive purposes as well as deliver value to customers.

RBI Governor D Subbarao on July 31 announced reduction in the SLR to 23 per cent, thereby releasing around Rs 68,000 crore of additional liquidity into the system, even as he left key interest rates unchanged in the anti-inflationary stance.