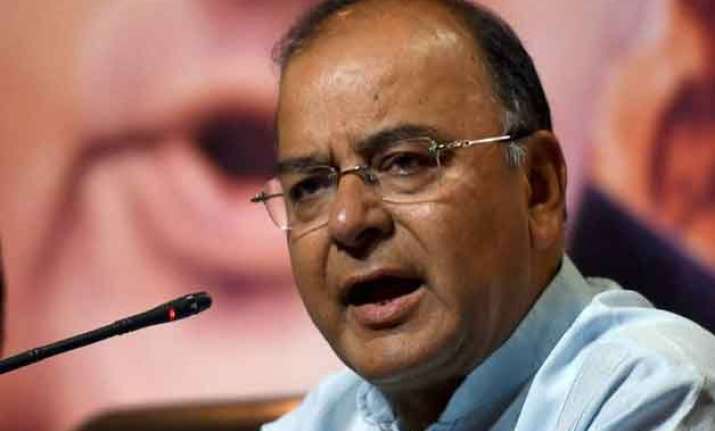 New Delhi: Finance Minister Arun Jaitley Saturday appealed to the public sector banks (PSB) employees not to participate in a proposed four-day strike later this month.
According to the finance ministry, Jaitley has made an appeal to all the employees of PSBs and their unions not to resort to an agitational approach by participating in the bank strike slated to start Feb 25.
"He informed the employees of PSBs that banks are already in negotiations with their unions and associations for wage settlement," the ministry said in a statement.
"Jaitley said that bipartite negotiations in a cordial manner are the only available tool for settlement," the statement said.
The statement added that the minister said that participating in the proposed strike is neither desirable nor affordable in the interests of the nation.
In an effort to call off the proposed four-day strike, negotiations are expected to be held between the unions and the Indian Banks' Association (IBA) on Feb 23, Monday in Mumbai.
On Feb 20, Friday a conciliation meeting was held in Delhi in the presence of the chief labour commissioner, where the unions, IBA and some officials of the finance ministry were present.
The unions and IBA decided on further negotiations with would continue on Monday in Mumbai.
Wage negotiations in the banking sector are held between the United Forum of Bank Unions (UFBU) and the IBA.
The UFBU, an umbrella body, includes AIBEA, National Confederation of Bank Employees, Bank Employees Federation of India, Indian National Bank Employees Federation, Indian National Bank Officers Congress, National Organisation of Bank Workers, All India Bank Officers Association and National Organisation of Bank Officers.