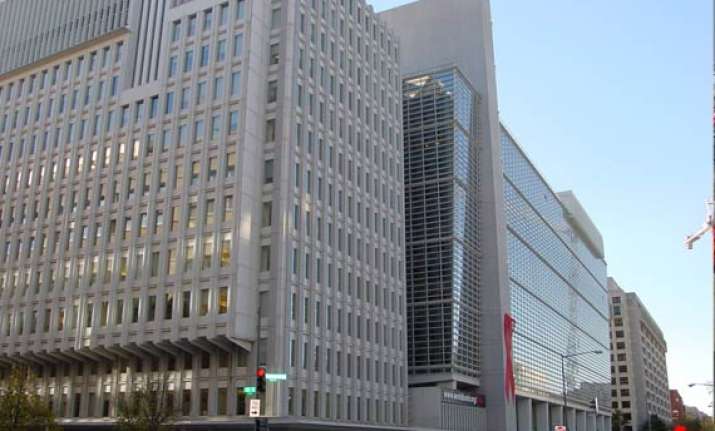 Washington, Dec 1: Developing countries are expected to receive a total of USD 351 billion in foreign remittances in 2011, led by India (USD 58 billion), China (USD 57 billion), Mexico (USD 24 billion) and the Philippines (USD 23 billion), the World Bank has said in a report.

In all, worldwide remittances—including those to high-income countries—will reach USD 406 billion in the current calendar year, according to a newly updated World Bank brief on global migration and remittances.

Other large recipients include Pakistan, Bangladesh, Nigeria, Vietnam, Egypt and Lebanon, the report said.

The World Bank said though the economic slowdown is dampening employment prospects for migrant workers in some high-income countries, global remittances are expected to stay on a growth path and are forecast to reach USD 515 billion by 2014.

Of this amount, USD 441 billion will flow to developing countries, according to the latest issue of the World Bank's Migration and Development Brief, released on Wednesday at the fifth meeting of the Global Forum on Migration and Development in Geneva.

"Despite the global economic crisis that has impacted private capital flows, remittance flows to developing countries have remained resilient, posting an estimated growth of 8 per cent in 2011," said Hans Timmer, the Director of the bank's Development Prospects Group.

"Remittance flows to all developing regions have grown this year, for the first time since the financial crisis," he said.

The bank said high oil prices have helped provide a cushion for remittances to Central Asia from Russia and to South and East Asia from the Gulf Cooperation Council (GCC) countries.

Also, a depreciation of currencies of some large migrant-exporting countries (including Mexico, India and Bangladesh) created additional incentives for remittances as goods and services in these countries became cheaper in US dollar terms, it said.

Remittance flows to four of the six World Bank-designated developing regions grew faster than expected—by 11 per cent to Eastern Europe and Central Asia, 10.1 per cent to South Asia, 7.6 per cent to East Asia and the Pacific and 7.4 per cent to Sub-Saharan Africa, despite the difficult economic conditions in Europe and other destinations for African migrants, the bank said.

In contrast, growth in remittance flows to Latin America and the Caribbean, at 7 per cent, was lower than expected due to continued weakness of the US economy, while the Middle East and North Africa, affected by civil conflict and unrest related to the 'Arab Spring', registered the slowest growth (2.6 per cent) among developing regions, it said.

The bank expects continued growth in remittance flows going forward, by 7.3 per cent in 2012, 7.9 per cent in 2013 and 8.4 per cent in 2014.

Remittance flows would receive a further boost if the global development community achieves the agreed objective of reducing global average remittance costs by 5 percentage points in five years under the '5 by 5' objective of the G8 and G20, the bank said.