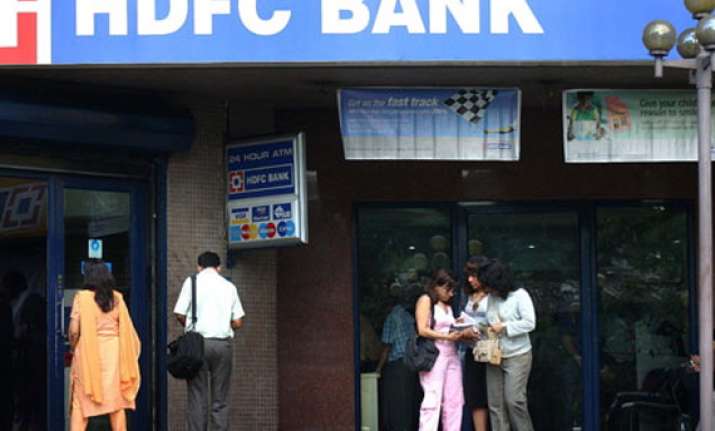 New Delhi, Dec 26: HDFC Bank has decided to cut its benchmark lending rates by 0.1 per cent, making loans cheaper for its borrowers in the new year.
The base rate, or the minimum lending rate, of HDFC Bank will become 9.7 per cent from the existing 9.8 per cent, sources said.
At the same time, the benchmark prime lending rate (BPLR) of the country's second largest private bank is expected to be slashed by similar margin to 18.20 per cent.
The new rates would be effective from tomorrow, sources added.
HDFC Bank has become the first bank to cut lending rate ahead of RBI's quarter review of monetary policy on January 29. RBI has already indicated that it will consider reducing interest rate in the January review.
The central bank is closely monitoring the evolving growth-inflation dynamics and would update projections for 2012-13 in the third quarter review, RBI had said.
Looking forward, the central bank said, "the emerging patterns reinforce the likelihood of steady moderation in inflation going into 2013-14, though inflation may edge higher over the next two months".
The RBI in its December review left the short-term lending (repo) rate and the Cash Reserve Ratio (CRR) unchanged at 8 per cent and 4.25 per cent, respectively.
The reverse repo, at which RBI absorbs excess liquidity through borrowings from banks, remained static at 7 per cent. HDFC Bank last reduced the benchmark lending rates by 0.2 per cent in June.
Meanwhile, the bank also revised fixed deposit rates on select maturities from December 15.
Earlier this week, HDFC Bank raised about Rs. 1,400 crore from bonds to fund its business growth. The bank has allotted lower Tier II bonds for an amount aggregating Rs. 1405 crore.
The bonds in the nature of debentures where issued on a private placement basis to investors.