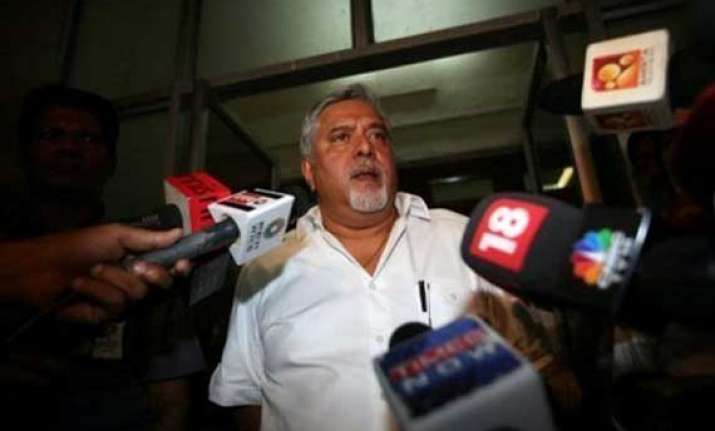 New Delhi, Nov 9: UK-based Diageo's acquisition of 53.4 per cent stake in Vijay Mallya-led United Spirits for Rs 11,166.5 crore ($2 billion) could be the biggest inbound M&A deal so far this year.
Some of the major inbound deals -- wherein a foreign company or its subsidiary had acquired an Indian entity -- in the past, includes BP's $9 billion acquisition of Reliance Industries' oil & gas assets and the acquisition of Cairn IndiaBSE 0.76% by NRI billionaire Anil Agarwal led-Vedanta Resources for over $8 billion.
The United Kingdom has been one of the top acquirers of Indian assets over the years as another most prominent inbound deal also involved a UK entity -- Vodafone Group. It acquired Essar's stake in Vodafone Essar for $5 billion.
Other key inbound transactions include Japanese drug major Daiichi Sankyo Company's acquisition of majority stake in Ranbaxy Laboratories LtdBSE -1.27 per cent for up to $4.6 billion and US-based Abbott's acquisition of Piramal Healthcare's domestic formulation business for $3.72 billion.
Commenting on the deal Deloitte India Leader, Financial Advisory Avinash Gupta said, "This is most likely the largest inbound deal so far this year but it is not a trend and it does not signify that many more such inbound deals are likely to happen. This is just a unique situation where a deal has happened."
World's largest spirits maker Diageo Plc today announced it will acquire 53.4 per cent stake in United Spirits for Rs 11,166.5 crore in a multi-structured deal, which may provide Vijay Mallya a breather from troubles emanating from the grounded Kingfisher AirlinesBSE 4.97 per cent.