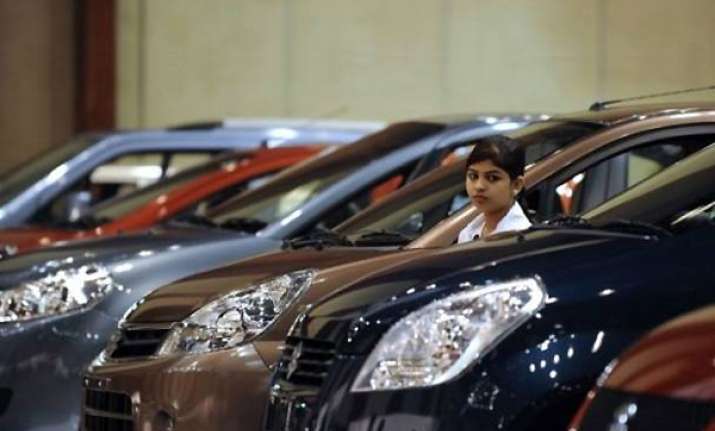 Mumbai, Dec 8: Car sales in India will likely be almost flat this fiscal year, despite a 7 percent rise in sales in November, an industry group said Thursday.

Car sales growth for the fiscal year will miss its 2 to 4 percent target, said Sugato Sen, senior director at the Society of Indian Automobile Manufacturers.

It is a dramatic U-turn for the world's second fastest growing auto market, as rising costs and high interest rates pull the dream of car ownership just out of reach for tens of thousands of aspiring Indians.

171,131 cars were sold in November—the first rise in five months, but not enough to make up for prolonged sluggishness that has driven car sales down 3.5 percent for the April to November period, according to SIAM.

Last fiscal year, car sales grew an unsustainable 29.5 percent, according to SIAM. The group initially pegged sales growth this fiscal year, which ends in March, at 16 to 18 percent.

Now, even 2 to 4 percent growth for cars and 4 to 6 percent growth for passenger vehicles—which include sport utility vehicles and vans—look unattainable.

"It is very difficult to reach 2 to 4 and 4 to 6 percent unless there is some miracle," Sen said.

Worst affected are sales of small, budget cars that form the backbone of India's hyper-price sensitive market.

"Repeated increases in interest rates and inflation and the fuel price hikes, these have created a lot of concern in the minds of potential customers," Sen said. "The smaller lower-end cars have been impacted more. That segment is more sensitive to economic distress."

Despite weakening demand, rising raw material costs and the plunging value of the rupee—which makes crucial imported components costlier—have forced some carmakers to raise prices.

Car sales at market leader Maruti Suzuki, whose production was also impacted by a prolonged strike, fell 18.7 percent to 505,148 vehicles for the April to November period, according to SIAM data.

Ford's car sales fell 6.1 percent, to 58,620 vehicles during the same period, while car sales at Tata Motors fell 9.8 percent to 147,350.