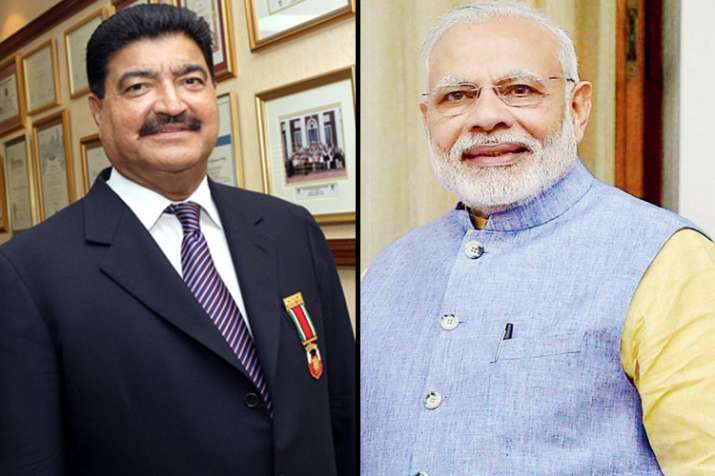 The Mahabharata, the Rs 1,000-crore mythological epic based on M. T. Vasudevan Nair's Randamoozham, which has run into trouble following a pro-Hindu group's threat to stall the film release demanding the makers to change the title, has now received the support of Prime Minister Narendra Modi. 
In a letter to producer Dr B R Shetty, Modi has said he is awaiting the release of the film, which will be "a matter of pride for the entire nation", reported a Malayalam daily. 
According to the report, The Mahabharat team has sought an appointment to meet PM Modi to thank him. The film's crew will meet him on July 7. 
UAE-based Indian billionaire B R Shetty said on Sunday that he expects to make revenue of $1 billion (approx. Rs 6,400 crore) from the film. 
B.R. Shetty, the UAE-based Indian businessman, is investing Rs.1,000 crore (USD 150 million) to produce India's biggest-ever motion picture, 'The Mahabharata'. 
Mohanlal, who will be playing the lead, posted this video on Facebook. The actor says, "like many of us, I grew up to the tales of the Mahabaratha. I consider myself lucky to be named to play Bheema who is the pivotal character in Randamoozham. I am thankful to everyone who believes in me."
The magnum opus will be based on the epic 'Mahabharata' and will be directed by noted ad man and advertising film maker V A Shrikumar Menon. It will be produced in two parts and is scheduled to go on the floors by September 2018 for a release in early 2020.
The second part will be released within 90 days of the first.
Following the threat issued by Kerala Hindu Aikya Vedi president KP Sasikala, Shetty announced that the film will release as Randamoozham, the original title of MT Vasudevan Nair's award-winning novel, in Malayalam. In rest of the world, it will release as The Mahabharata.