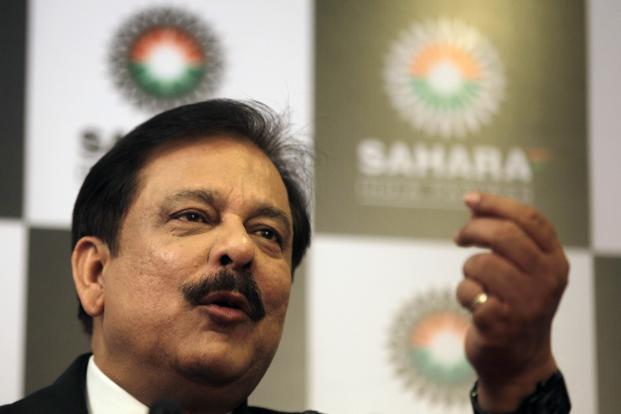 Mumbai: Tasked by the Securities and Exchange Board of India (Sebi) to auction the land parcels of Sahara, HDFC Realty and SBI Capital Markets have put on sale over 4,700 acres held by the Group across 14 states, the Times of India reports.
Believed to be the biggest Pan-India sale of land, it is expected to garner around Rs 6,500 crore.
According to the report,the Group has nearly 33,633 acres of land which is one-third the size of Greater Mumbai.
These properties are located in various states including Uttarakhand, Madhya Pradesh, Rajasthan, Uttar Pradesh, Bihar, Chhatisgarh, Kerala, Jharkhand, West Bengal, Andhra Pradesh, Assam, Gujarat and Tamil Nadu.
The assets being sold include land parcels, agricultural land as well as residential, commercial and industrial properties.
This includes the Aamby Valley property in Lonavala, which is 10,600 acres. Within Mumbai, a 106-acre land in Versova is the largest piece it has. However these two are not on the sale list.
In Mumbai, Sahara's biggest holding is in Versova, spread over 106 acres. Three years ago, the plot was valued at a jaw-dropping Rs 19,300 crore. Then the penny dropped and it was found that it was marshy land filled with mangroves and could not be developed. The plot, with mangroves, mudflats and a creek, falls under the stringent coastal regulation zone (CRZ) I, where no development is permitted.
The Supreme Court in March asked the market regulator SEBI to sell real estate assets belonging to Sahara Group estimated at Rs 40,000 crore to raise the rest of the money it owes after jailed chairman Subrata Roy said he'd been unable to get a bank guarantee for Rs 5,000 crore, one of the conditions for his release.
The court said Sahara could sell its properties to raise Rs 5,000 crore as a bank guarantee and another Rs 5,000 crore to get bail.
The apex court granted parole to Roy and two other directors of Sahara for four weeks on May 6 following the death of his mother. The parole has been extended till July 11 to enable him to deposit Rs 200 crore with SEBI.
Roy was in Tihar jail since March 4, 2014 on the orders of the apex court in relation with a long running dispute with market regulator SEBI.