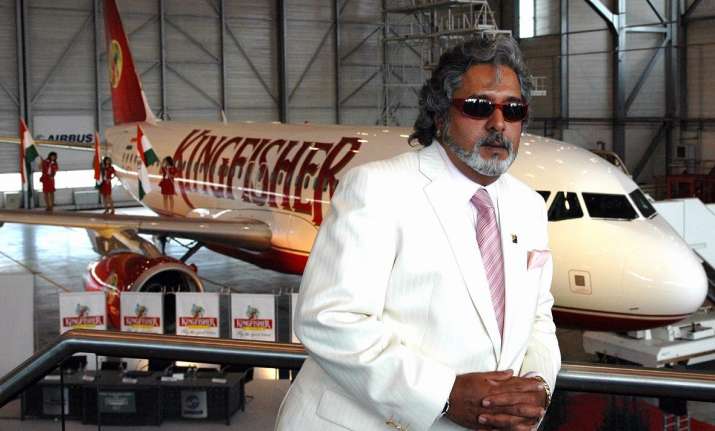 New Delhi/Mumbai: Tightening the noose around the troubled business tycoon Vijay Mallya, bankers have decided to auction 9 logos of Kingfisher to recover an outstanding loan of Rs 9,000 crore.
According to a report in Economic Times, the base price for the logo has been fixed at Rs 366.7 crore. The e-auction will begin on April 30 at 11:30 am and end at 12:30 pm. The United Breweries (UB) Group's nine trademarks including the 'Fly the good times' will also be the part of this bidding.
SBICap Trustee Co, which has been entrusted the job of auctioning the logos, yesterday issued a notification inviting bidders for April 30 event. In a public notice, the SBI said that this is part of the sale of trademarks including the brand value of 'Kingfisher logo'.
The State Bank of India decided to auction trademarks of now grounded Kingfisher Airlines after it failed to draw any bids for Mallya's Kingfisher House in Mumbai.
The e-auction will take place under the Securitization and Reconstruction of Financial Assets and Enforcement of Security Interest Act 2002 and the bids will be accepted till 5 pm on April 28.
Mallya, promoter of long-grounded Kingfisher Airlines, had left India on March 2, presumably for London, days before the Supreme Court heard a plea of clutch of state-owned banks seeking recovery from his group firms.
Mallya and Kingfisher Airlines owed Rs 7,800 crore to a consortium of 17 lenders led by State Bank, which had an exposure of over Rs 1,600 crore to the now defunct airline.
Other banks that have exposure to the airline include Punjab National Bank and IDBI Bank (Rs 800 crore each), Bank of India (Rs 650 crore), Bank of Baroda (Rs 550 crore), Central Bank of India (Rs 410 crore).
UCO Bank has to recover Rs 320 crore, Corporation Bank (Rs 310 crore), State Bank of Mysore, (Rs 150 crore), Indian Overseas Bank (Rs 140 crore), Federal Bank (Rs 90 crore), Punjab & Sind Bank (Rs 60 crore) and Axis Bank (Rs 50 crore).