Follow us on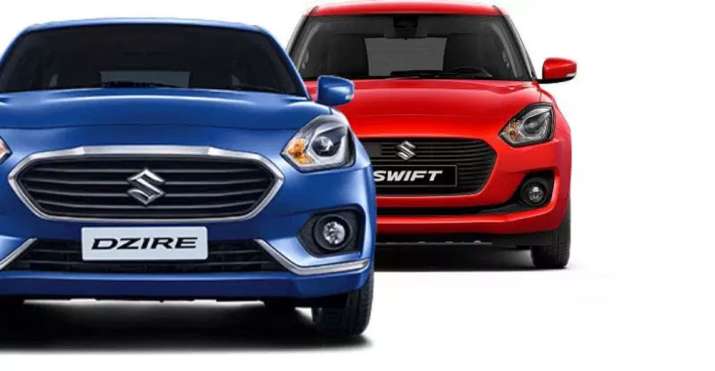 The country's largest carmaker Maruti Suzuki India (MSI) today reported 26.91 per cent increase in standalone net profit to Rs 1,975.3 crore for the first quarter ended June 30, 2018-19, riding on robust sales.
It had posted Rs 1,556.4 crore net profit in the April-June period of last fiscal, 2017-18, MSI said in a regulatory filing.
The company's sales during the period under review stood at Rs 21,810.7 crore. They were at Rs 19,374.1 crore in the year-ago period.
MSI said the two figures are not comparable as revenues from operation are reported net of GST since the implementation of the new tax regime in July 2017.
During the first quarter of the current fiscal, MSI sold 4,90,479 vehicles as against 3,94,571 units in the year-ago period, a growth of 24.3 per cent.
Domestic sales were up 25.9 per cent at 4,63,840 units, from 3,68,431 a year ago.
"While the industry grew by 19.9 per cent, we grew by 25.9 per cent," MSI CFO Ajay Seth told analysts.
He said demand for petrol vehicles also continued to outstrip those of diesel heavily.
"For the industry, the demand for petrol vehicles is 62 per cent of the total sales, but for us it is 72 per cent," he added.
Seth said that during the first quarter, increase in commodity prices, specially that of steel, had an impact.
"Since the fourth quarter last fiscal, there has been an uptick in commodity prices. Specially, steel has seen a sizeable increase and some of the impact of it are getting reflected in the first quarter," Seth said.
When asked if there could be a price hike, he said a decision would be taken by the company's management at an appropriate time taking into consideration all the factors, and not just commodity prices. 
Seth also pointed out that adverse foreign exchange is a cause of concern and it would be important to note how it pans out in the next three quarters.
On royalty payments, he said they stood at 5.5 per cent of the net sales in the first quarter.
Replying to a query on market demand, MSI Senior Executive Director (Marketing and Sales) RS Kalsi said there is buoyancy, especially in the rural markets following good monsoon and increase in MSP of crops by the government.
"Although the urban demand is lesser than rural, there are no concerns as yet. Overall, we are looking forward to a great festival season," Kalsi said.
Although average discount in the first quarter was higher, he said, the company's popular models -- Vitara Brezza, Baleno, new Swift and Dzire still continue to have waiting period.
The petrol variants of Baleno, Dzire and Swift have waiting period ranging from two to four weeks, he said, adding that diesel variants of these models are readily available.
"However, on Vitara Brezza, there is a waiting period of 4 months," he said while declining to comment on whether the company planned to bring a petrol variant of the model.
MSI said its exports were at 26,639 units during the first quarter as against 26,140 units in the year-ago period, up 1.9 per cent.
MSI officials said the company has enough capacity to meet market demands and currently the focus is on meeting domestic demand.
MSI stock ended the day at Rs 9,396.65 on BSE, down 3.7 per cent.