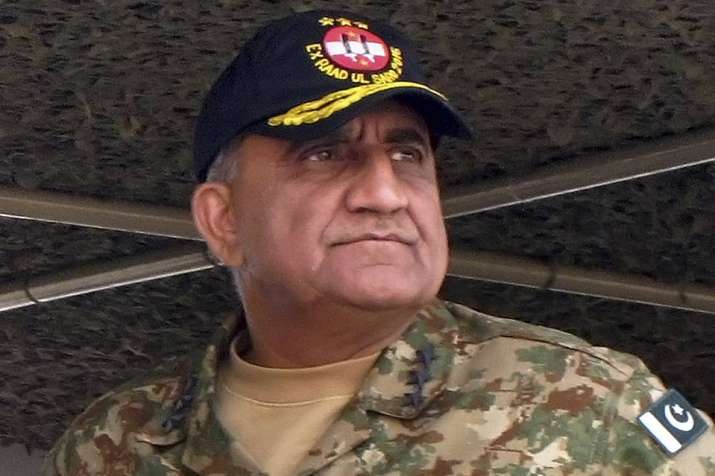 Pakistan is committed to counter all militant groups operating in its territory, the country's army chief General Qamar Javed Bajwa has assured US Defence Secretary Jim Mattis during a telephonic conversation.
The two leaders reaffirmed the importance of bilateral military relationship during their first telephonic conversation, the Pentagon said. 
"Gen Bajwa reiterated Pakistan's commitment to counter all militant groups operating in its territory," Pentagon Spokesman Capt Jeff Davis said. 
"Mattis recognised the significant sacrifices the Pakistan military has made in the Federally administered tribal areas, and expressed appreciation for the Pakistan military's recent support for efforts to defeat ISIS-Khorasan Province," he said. 
"Both leaders reaffirmed the importance of the bilateralmilitary-to-military relationship, and highlighted the importance of continuing to work together on counterterrorism and regional stability," Davis said.
Few days ago, American think-tanks have suggested that the Donald Trump administration should 'levy costs' on Islamabad for perpetuating terrorism.
In a report prepared by eminent South Asia experts from nearly 10 top American think-tanks, it was noted that America should no longer sacrifice its anti-terrorism principles in the region for the sake of pursuing an 'even-handed' South Asia policy.
"For too long, the US has given Pakistan a pass on its support for some terrorist groups based in Pakistan, including those used against India. The US squandered a valuable opportunity in the aftermath of 9/11 and the 2001-2002 India-Pakistani military crisis to alter the Pakistani military's fundamental calculations on the use of terrorism for foreign policy ends," said the report.
"The objective of the Trump administration's policy toward Pakistan must be to make it more and more costly for Pakistani leaders to employ a strategy of supporting terrorist proxies to achieve regional strategic goals," said the report, which would be formally released on Friday.
"There should be no ambiguity that the US considers Pakistan's strategy of supporting terrorist proxies to achieve regional strategic advantage as a threat to US interests. US policy must also pay attention to non-proliferation goals while dealing with Pakistan," it added.
The report, which is believed to have become part of the internal deliberations of Donald Trump's administration, on what to do with Pakistan says as a first step, the US must warn Pakistan that its status as a Major Non-NATO Ally (MNNA) is in serious jeopardy.