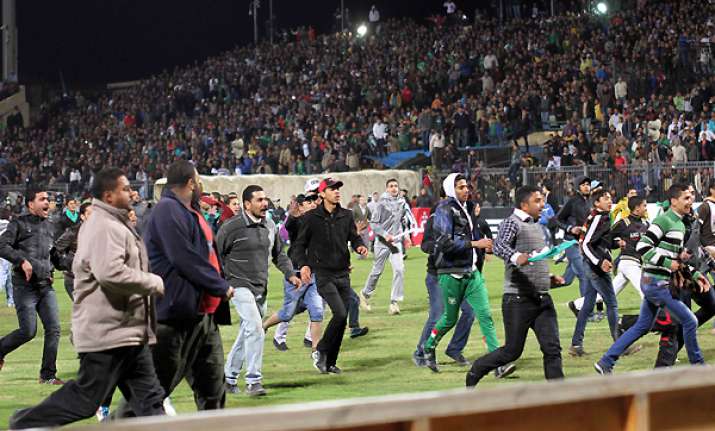 Lisbon, Portugal, Feb 3: A Portuguese member of Al-Ahly's coaching staff says he ran for his life and made a narrow escape when fans stormed the field after an Egyptian match and caused a riot which left at least 74 people dead.

Pedro Barny, an assistant to Al-Ahly coach Manuel Jose, complained on Thursday that security forces took no action as the tension mounted during the game against Al-Masry in Port Said on Wednesday.

"The atmosphere was very aggressive. It was very intimidating for our team," Barny told Radiotelevisao Portuguesa in an interview in Cairo. "There were opposition fans walking up and down unchallenged in front of our bench during the game and the police did nothing."

The violence began when Al-Masry fans stormed the field following their team's 3-1 win against Cairo-based Al-Ahly and began attacking their rivals. Hundreds of Al-Ahly fans were driven into a narrow stadium exit where they were crushed against a locked gate.

"There was a charge (across the pitch) towards our fans who were in a corner of the stadium. Obviously, they ran into our players and coaching staff," Barny said. "I ran and ran to get away from it."

He said he was punched and kicked by fans as he sprinted to the changing room.

Barny said Al-Ahly players and coaching staff offered protection to their fans, some of them injured, by allowing them into their changing room.