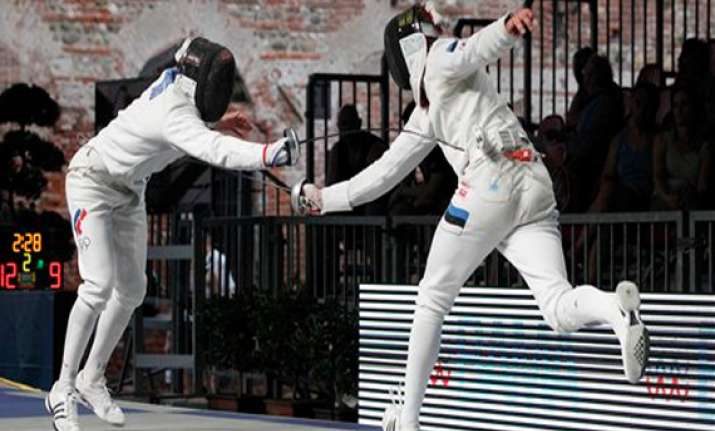 Rome, Jun 22:
  Olympic fencing champion Valentina Vezzali will carry the Italian flag at the opening ceremony of the London Games.
Italian President Giorgio Napolitano handed Vezzali the flag she will carry at a special ceremony on Friday before more than 80 other Italian Olympians.
Vezzali says, "receiving the flag was very, very emotional, like when you win or place the winning jab." She adds that when she leads out Italy's delegation on July 27 "we will be full of fire to represent Italy to the best."
The 38-year-old Vezzali has won five Olympic gold medals, as well as 13 golds at the world fencing championships.
Archer Oscar De Pellegrin will bear the Italian flag at the Paralympics.
It will be De Pellegrin's sixth Paralympics.