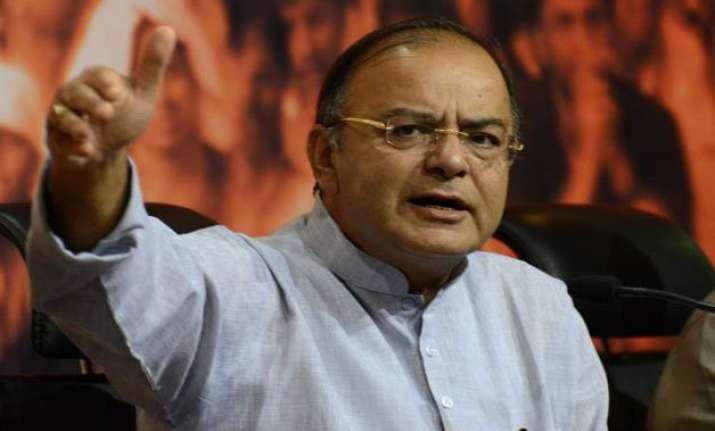 New Delhi: In a significant statement pertaining to the functioning of National Sports Federations, Finance Minister Arun Jaitley said that the NSFs should "professionalise their administrative structure rather than continue as oligarchies".
Jaitley's remarks, which he made as a chief guest at the Conference of Ministers and Secretaries of States/Union Territories in-charge of Youth Affairs and Sports here, assumes significance as many of the office bearers of NSFs hold on to their posts for many years or exert influence even after demitting office.
Jaitley, who increased the sports ministry's budget allocation to around Rs 380 crore as compared to that of last year, said that the NSFs play a big role in the development of sports in the country but they have not being able to generate their own revenue and be self sufficient.
"There is a complex sports management structure in the country. Sports is a state subject as it is in State List of the Constitution of India. So, it's the primary responsibility of the states to develop sports. The efforts to bring sports to Concurrent List failed in the past," he said.
"NSFs do the actual management of various sports and they play a big role in development of sports. Central government comes in for the management of sportspersons in representing the country internationally. A delicate balance will have to to be maintained among the three.
"The NSFs should professionalise their administrative structure rather than being reduced to oligarchies," Jaitley said while giving suggestion on how to raise the profile of Indian sports.
The minister lamented the shortage of sports infrastructure in the country and said except for the BCCI, no sports federation has been able to contribute in infrastructure building.
"The country is short of sporting infrastructure in all sports except cricket. In a small way there is corporate support in tennis and golf but all other NSFs are not self sufficient," said Jaitley who also holds the portfolios of Corporate Affairs and Information and Broadcasting in the Union Cabinet