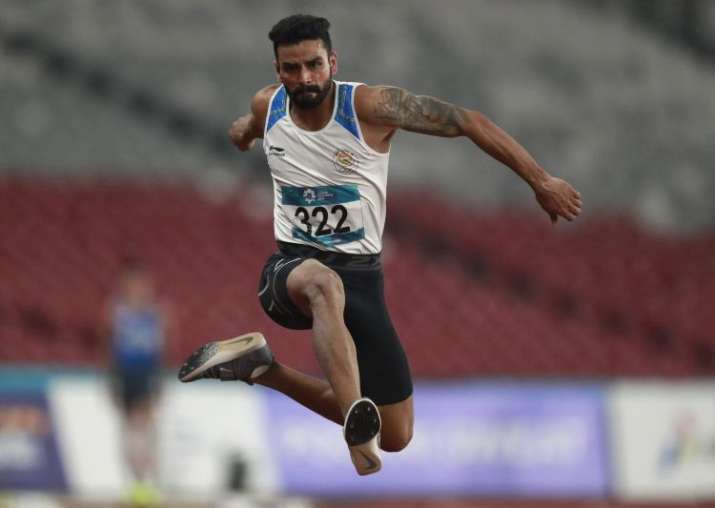 India's Arpinder Singh won a gold medal, though his fellow countryman Rakesh Babu AV  finished sixth in Men's Triple Jump on the 11th day of the 2018 Asian Games on Wednesday.
Arpinder Singh covered a distance of 16.77 to seal his gold medal. This is the first medal in 48 years for India in the sport of Triple Jump at the Asian Games.
With India's 10th gold medal today, their medal tally rose to 53, including 20 silver and 23 bronze medal. 
Arpinder, who has been without a medal in multi-sporting events since winning a bronze in the 2014 Commonwealth Games, produced a best jump of 16.77m which he came up with in his third attempt.
Ruslan Kurbanov of Uzbekistan took the silver with a best jump of 16.62m while Shuo Cao of China was third with an effort of 16.56m.
Today's mark of Arpinder was, however, well below his season best of 17.09m which he did during the National Inter-State Championships in June, which had put him at number three in the Asian rankings.
Arpinder has a personal best of 17.17m. He had finished fifth in the 2014 Asian Games.
India's last Asian Games gold medal in men's triple jump had come in 1970 from Mohinder Singh Gill.
(With PTI inputs)