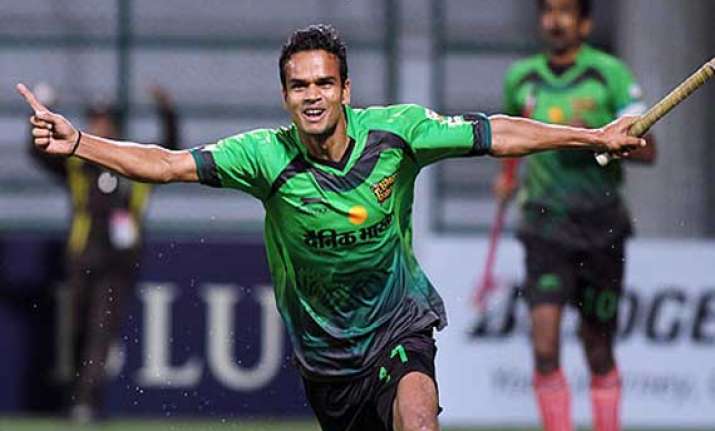 The Hague: Forward Lalit Upadhyay joined the Indian camp here Monday afternoon as replacement for the injured Ramandeep Singh for the Hockey World Cup starting May 31.
Ramandeep was seriously injured during a practice match against Argentina Sunday. He got multiple fractures in his right eye socket and cheekbone, after which he was immediately rushed to the hospital and underwent a surgery.
Ramandeep was released Monday and has been advised complete rest by the doctors and is also due for medical review, May 30.
"Ramandeep's injury is a sad incident and a big blow for the team. I will give my best to live upto the expectations of the coaches and selectors. This is a moment which is a dream come true for any player across the world and I will give my 100 percent in the tournament," said Lalit.
Lalit played for Kalinga Lancers during the second edition of the Hockey India League 2014 and was regarded as the find amongst young talent apart from Affan Yousuf.
Roelant Oltmans, director high performance, said Ramandeep's injury was a big loss.
"I am hopeful that after four weeks of recovery period he will make a strong comeback in the team. Lalit is a young talented player and was also part of our squad for European tour last month in preparations for the World Cup. I am sure very soon he will adjust himself to the climatic conditions here and will perform well in the tournament," he said.