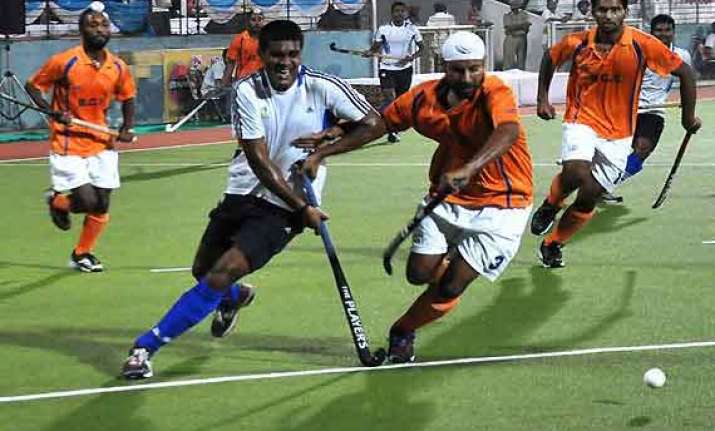 Mumbai : Star-studded Indian Oil and Air India would meet in the final of the 48th Bombay Gold Cup Hockey Tournament here today.
In the semifinals yesterday, IOL overwhelmed local super league champions Western Railway 7-1 while AI rallied to edge out Bharat Petroleum Corporation Limited 3-2 after trailing 1-2 in the first half.
Indian Oil rode roughshod over the local railmen in the first semifinal and took a commanding 4-0 lead before Western found their mark for the first and only time in the game.
The oilmen, with a plethora of current and past India players in their ranks, led 3-0 at the half way stage.
Ebullient striker Prabhjot Singh scored two late goals for Indian Oil while fullback V Raghunath also scored a brace of penalty corner goals.