New Delhi: Despite game of cricket heavily tilted in favor of batsmen, a genuine fast bowlers remains as asset be it test or ODI.
In a recent history there had been a battle between Pakistan's Shoaib Akhtar and Australia's Brett Lee for the crown of the fastest bowler on planet. While Shoaib's 161.3kmph delivery in the 2003 World Cup still remains the fastest in the history of world Cup. Lee clocked his fastest at 161.1kmph.
Well coming World Cup might change the figure and WACA(Australia) and Hamilton (New Zealand) will keep the fast-man interested.
Here's a list of the top 10 quick bowlers who will be showcasing their talent at the next months World Cup.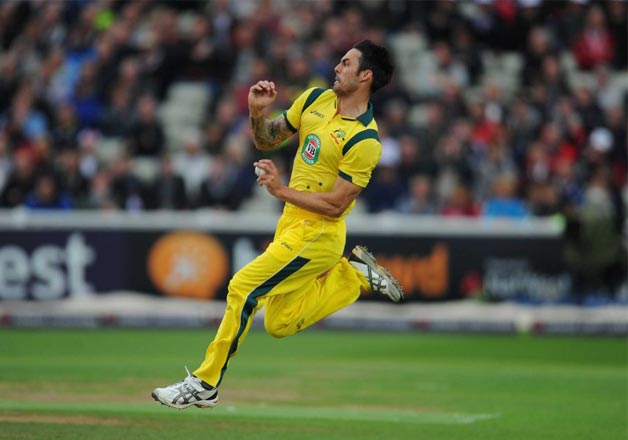 First position goes to the mighty Australian Mitchell Johnson who'll be looking to bowl line and length with some added pace. He bowled 156.8 kmph vs England in 2013. He has played 144 ODIs and taken 221 wickets.
 "I've surprised myself a little bit pace-wise. I think it's just the rhythm thing at the moment. I've lengthened my run up a little bit and I'm running in probably at a good pace to get through the crease," says Mitchell Johnson.