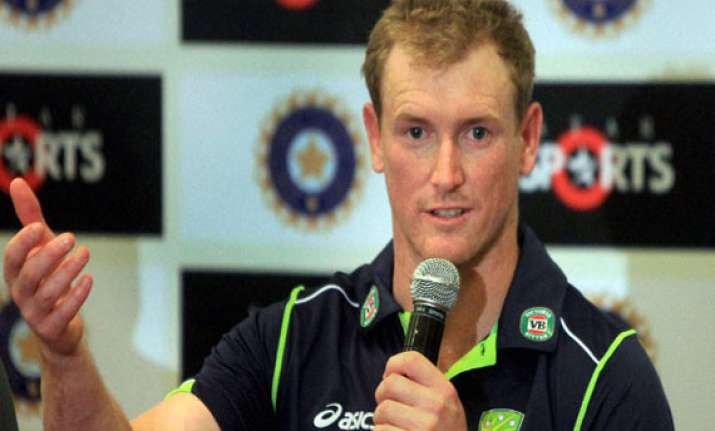 Pune: Australia skipper George Bailey said that they had a plan to intimidate Indian batsmen with raw pace and task was given to Mitchell Johnson who did a "fantastic" job.
In a pot-match press conference Baily said "we wanted him to go out there and bowl fast, intimidate batsmen and take wickets. I think he did that. He's going to be important for us to have him firing, the energy he brings in. He led us from the front which is good."     
The Australian bowlers performed well as a unit that pleased their skipper.     
"Clint  McKay and Mitchell Johnson  started fantastically well and made it really hard for the Indian boys to score. Mitch was fast. James Faulkner went for runs early but fought back very well. It was a fantastic all-round bowling performance, which we need to have in the series as the Indian batting is so strong." Bailey said.     
He also praised the batting of opener Aaron Finch who completed his second successive half century having started off on a blazing note during the one-off T20 game at Rajkot.