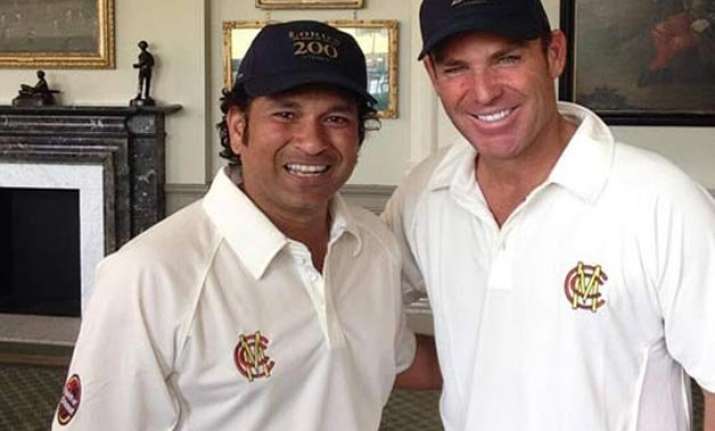 New Delhi: Australian cricketing legend Shane Warne took to the micro blogging site twitter on Saturday to say that he is going to make an exciting announcement with the Indian batting maestro Sachin Tendulkar soon.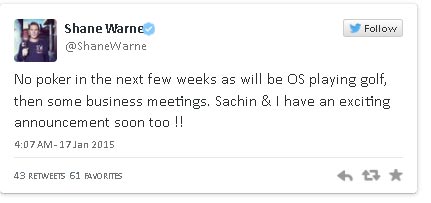 Warne is widely regarded as one of the best bowlers in the history of the game. He played his first Test match in 1992, and took over 1000 international wickets (in Tests and ODIs).
He retired from international cricket in January 2007, at the end of Australia's 5–0 Ashes series victory over England.
He had some interesting dual with Tendulkar, with both the players having great respect for each other.
Sachin announced his retirement from ODIs in December 2012 and played his last and 200th Test on 16 November 2013 against the West Indies in Mumbai's Wankhede Stadium.
The duo met each other once again during the bicentenary celebrations of Lord's Cricket Ground in July 2014. Warne led his Rest of the World side while Sachin captained the home club of MCC (Marylebone Cricket Club). MCC won the match by 7 wickets.