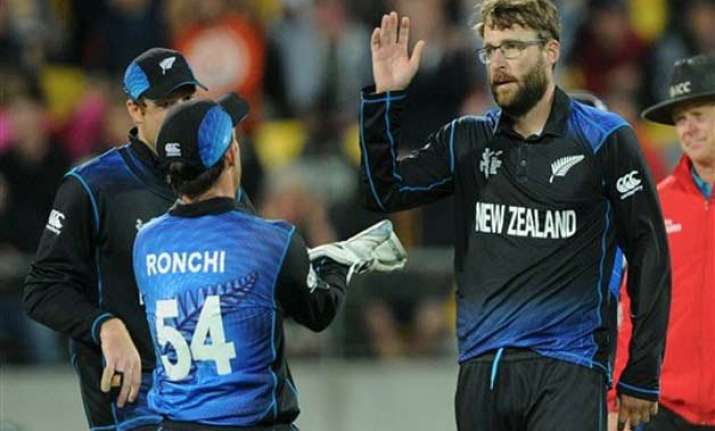 Auckland, New Zealand: Daniel Vettori says it's "pretty obvious" he'll play his last one-day international for New Zealand in Sunday's Cricket World Cup final.
Vettori flew from to Melbourne with his teammates Wednesday to prepare for the final against the winner of Thursday's match between Australia and India.
He will play his 295th one-dayer for New Zealand at the Melbourne Cricket Ground on Sunday, 18 years and four days since he played his first.
Vettori made his debut for New Zealand against Sri Lanka in 1997, aged 18. He has since taken 305 wickets and scored more than 2,200 one-day runs and will retire, aged 36, as New Zealand's most-capped player.
Vettori said "it's not what I'm thinking about. It's about enjoying the game, enjoying the build-up to a World Cup final."