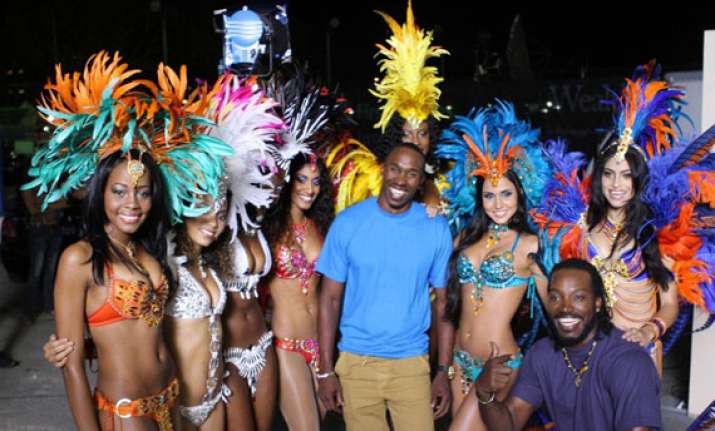 Port-of-Spain (Trinidad: Leading international cricketers say they are encouraged by the massive fan support for the inaugural Limacol Caribbean Premier League (LCPL) tournament.
"To get such a huge turnout in the CPL is fantastic. The only other place where you get these sorts of crowds is in the Indian Premier League," said West Indies opener and Jamaica Tallawahs captain
Chris Gayle
, reports CMC.
"So the CPL ranks right up there with the other tournaments, which is really great to see. I am really happy that things have progressed and it can only get bigger and better from here on," Gayle said.
Officials say the CPL is set to finish with a bang after the two semi-finals and final at the Queen's Park Oval are sold out.
"In international games this year (in the Caribbean) and in the years before, we (the West Indies) have not gotten this type of support and this type of crowds," said Barbados Tridents captain Kieron Pollard.
"It is good for us as cricketers and good for the Caribbean people and hopefully it can continue and get bigger."
Organisers say the "full house" signs going up for the three matches confirm a trend that has been clear throughout the event, that began July 30, involving six regional franchises.
Most recently it was sell-out on successive days at Sabina Park, Jamaica, last weekend, and the Sir Vivian Richards Stadium in Antigua Saturday saw its first sell-out.
"The response from the people has been awesome, that is the key to the success of the CPL," said Pakistan all-rounder Shoaib Malik.
"People have been coming from everywhere. I was talking to the Jamaica players and they were saying 'We were not expecting much of a crowd in Jamaica', but we played there and even in a day game I saw the ground full and energetic. It is a great thing."