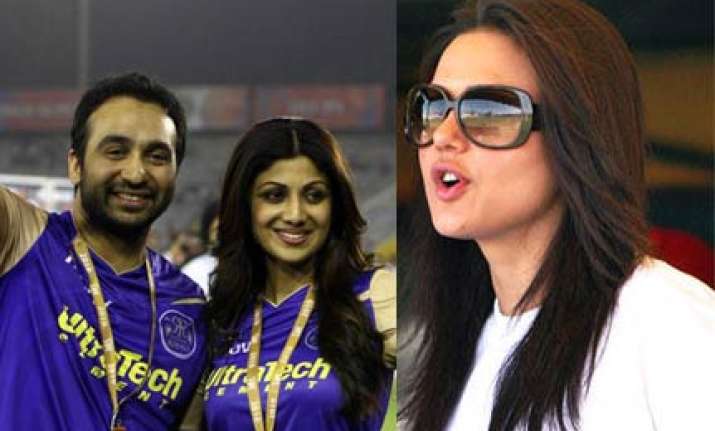 While the expulsion of King's XI Punjab and Rajasthan Royals from the IPL may have caused uncertainty about the future of the cricket league, top players from both sides are too busy panicking about the present, says a Mirror report.
Players have told Mumbai Mirror that a majority of them - including Kumar Sangakkara, Mahela Jayawardane, Yuvraj Singh, Irfan Pathan, Sreesanth, Piyush Chawla and Mohammad Kaif from King's XI, and Yusuf Pathan,
Ravindra Jadeja
, Siddharth Trivedi and Munaf Patel from Rajasthan Royals -- have not been paid in full for the IPL's third season.
Now, with the teams removed by the BCCI due to violations in ownership norms, these players are running from pillar to post asking if the crores owed to them will ever come.  
"The moment I heard about King's XI being removed from the IPL, I thought there goes my money," one player, who did not wish to be named, said. "They were anyway not the fastest paymasters because of so-called cash-flow problems. After this expulsion, the chances of our getting paid look bleak."
Some of these players, especially the more-organised foreigners, have already shot off e-mails to the BCCI through their agents. "We've been assured by the board informally that there should be no reason for alarm, and that the money due to us will be given. But there is no clarity on where this money will come from - BCCI or King's XI. Since the board is the organiser of the league, we have no choice but to listen to them, at least for now."
BCCI's Chief Administrative Office Ratnakar Shetty accepted there was a problem. "We've been made aware of the situation by players from the two teams," he told Mumbai Mirror. "We have asked the IPL's Chief Operating Officer Sundar Raman to look into the matter, to talk to the players, and to prepare all the documents so that we can take up each case individually."
The players and their agents, meanwhile, say they will take legal recourse against the franchises if no solution is in sight. "There will be no other option. None of the players can afford to just let the money go," an agent said.