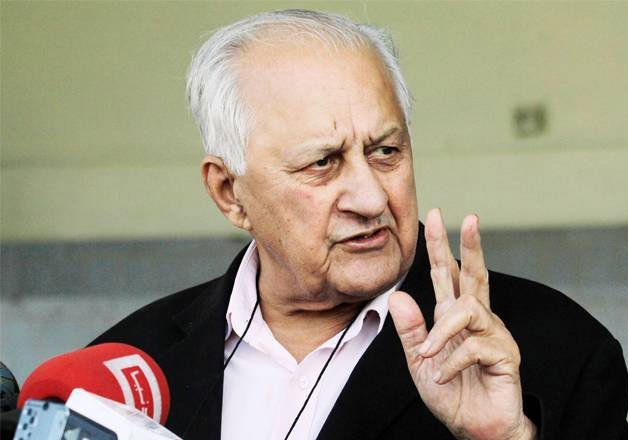 Karachi: Concerned by fresh protests, Pakistan government has decided to send a security team to assess the situation in India before taking a final call on the team's participation in the upcoming T20 World Cup.

Pakistan Cricket Board Chairman Shaharyar Khan told PTI that the country's Prime Minister Nawaz Sharif had issued instructions to its Interior Minister Chaudhry Nisar Ali to "send a security team to India to carry out an assessment" into the security to be provided to the Pakistan team.

"The situation now is that only after this security team gives the okay can we send the team to India," Shaharyar said.

"The government has given us clearance to play in the World T20 but after the security concerns surrounding the Pakistan and India match in Dharamsala a report was given to the Prime Minister," Shaharyar added.

A statement from the PM secretariat today also said that Pakistan's participation in the World T20 hinges on a clearance report by the security team.

A final decision on whether Pakistan's cricket team will fly to India will be made after a report is submitted by the 'security team', said the statement.

Sharif got a full briefing from Nisar Ali Khan at a meeting in Islamabad today in which he made it clear that the Pakistan team "must be given foolproof security guarantees by the organisers in coordination with the Pakistan High Commission in New Delhi".

The statement issued by the Prime Minister also sought a report from the board on the team's dismal performance in the Asia Cup T20.

Shaharyar said the Interior Minister had raised concerns over the security issue in India for the Pakistan team.