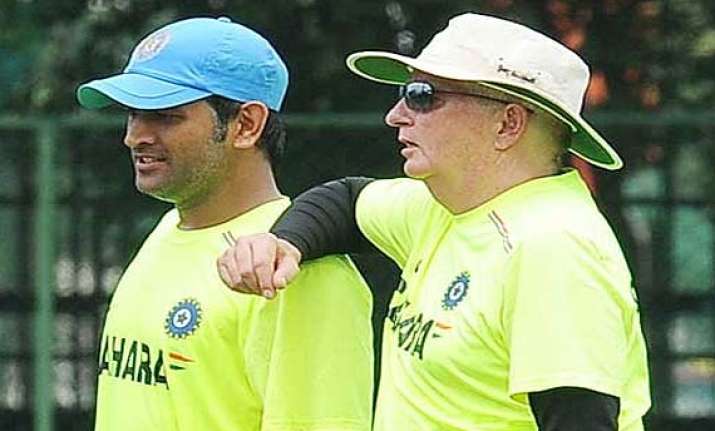 New Delhi: As if some hard work and matriculate planning was not enough to change things around, superstitious BCCI has changed the practice kit of Team India to change the fortunes of team India.
The players wore the new jersey while practising ahead of the first warm up match against Sri Lanka.
The team got a new vibrant yellow jersey which according to some had the influence of  Chennai Super Kings which made the colour Yellow associated with it.
However the team management has clarified that the match jersey would remain the same .
The front side is bright yellow while the rear part is prussian blue colour. The track pants are of light sky blue with a dash of deep blue.
However, the jersey was only for the players as the support staff wore light grey coloured shirts with black splashed at the rear.