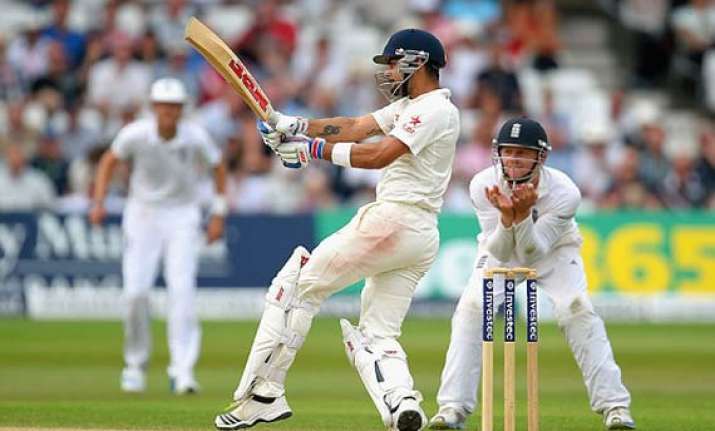 Southampton:  India were all-out for in their second innings at 178 and lose to England by 266 runs in third test played at The Rose Bowl here Thursday. The 5 match Investec test series is now leveled 1-1.
Continuing from their overnight score of 112/4, India went down to 178 to lose the match. India lost their remaining 6 wickets for the span of just 66 runs and that too before the lunch break. Rohit Sharma was the first to depart in the second over of the day to James Anderson at his overnight score of 6. Thereafter Indian skipper Dhoni followed him to pavilion with the same score. Then Jadeja, Bhuvneshwar Kumar and Mohammad Shami went back to back to Moeen Ali.
Ajinkya Rahane was the lone star in the Indian side in second innings who scored an unbeaten half century, 52 off 121 balls. Pankaj Singh was the last man to go who was bowled out by Moeen Ali.
He was the pick of the bowlers for England who took his career best 6 wickets for 67 runs. James Anderson with two and Joe Root with one wicket were other successful bowlers.
Here are Live updates: