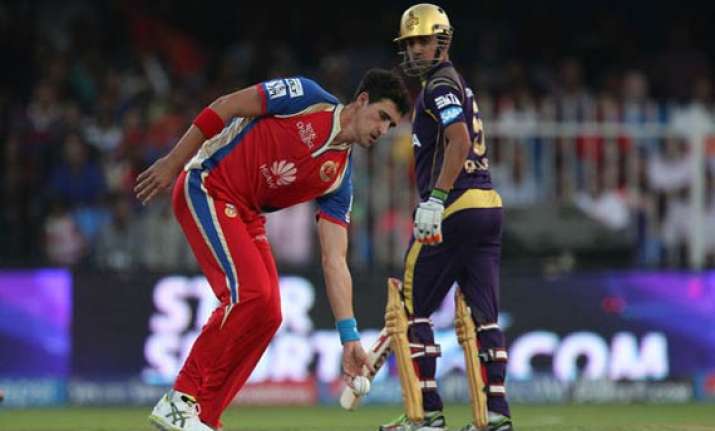 New Delhi: Delhi Police today claimed to have smashed an IPL betting racket and arrested three persons in this connection.
According to police, the arrests came following a tip off that betting on Kolkata Knight Riders and Royal Challengers Bangalore is going on in a DDA flat in Turkman Gate area in Central Delhi.
The arrested were identified as Mohd Sohail (28), Mohd Sohail (30) and Kamran (31), all residents of Turkman gate.  "Police has busted a betting racket while taking bets on Kolkata Knight Riders - Royal Challengers Bangalore Cricket Match on April 24, 2014 in IPL.
"One television, one set top box, two mobile phones, Rs 2,700 cash, one diary and other articles have been recovered from their possession which were used in the commission of the crime," said Additional Commissioner of Police (Central Delhi) Alok Kumar.
The FIR was registered under the provisions of the Public Gambling Act at Police Station Chandni Mahal.  Police said that it had sent a decoy to place a bet and negotiation for placing the bet was made by the decoy and the police team was informed which immediately raided the premises and apprehended the three accused and seized various articles.  One Shakir, however, managed to escape and efforts are on to nab him.