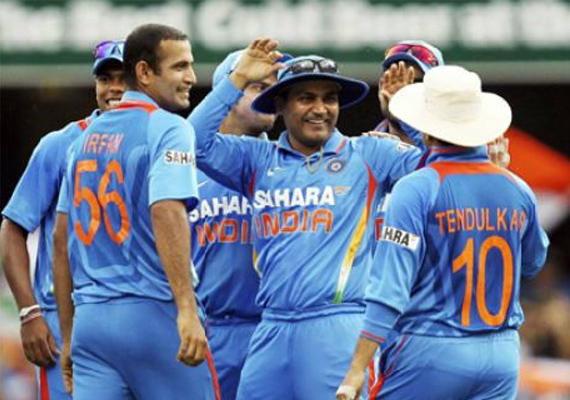 Dubai, Feb 22: Even as the cut-off date for announcing the best team draws closer, the battle for the number two spot in the ICC ODI Championship gets interesting with India, South Africa and Sri Lanka emerging as contenders.

Only three ratings points separate second-ranked India and third placed South Africa from fourth-ranked Sri Lanka.

The side which finishes second on the 1 April cut-off date receives $75,000.

Sri Lanka on Tuesday moved to 113 ratings points after defeating India by 51 runs in Brisbane while India slipped to join South Africa on 116 ratings points. However, India are still ranked above South Africa in second place when the ratings are calculated beyond the decimal point.

Australia, though, are the favourites to complete a hat-trick of finishing as the number-one ranked side.

England took a sweet revenge of their 3-0 defeat in the Test series by outplaying Pakistan 4-0 in the four-match ODI series which ended in Dubai on Tuesday. While doing so, England have moved ahead of Pakistan in fifth place on the Reliance ICC ODI Championship table.

Alastair Cook's side wrapped up the ODI series by beating Misbah-ul-Haq's men by five wickets in the last ODI in Dubai after having won the earlier matches by 130 runs, 20 runs (both in Abu Dhabi) and nine wickets (in the third in Dubai).

England have earned five ratings points, which has put it on 111 ratings points, while Pakistan have dropped to 104 ratings points after conceding five ratings points.

Australia, which has three wins from five matches in the tri-series, had entered the series in number-one position on 130 ratings points and now sit on 129 ratings points but still enjoy a commanding lead over India and South Africa.

Michael Clarke's side is now clear favourite to finish at the top of the tree on the 1 April cut-off date.

And if they achieve this, then they will receive a cheque of $175,000 which is presented annually to the side which tops the Reliance ICC ODI Championship table at the cut-off date.