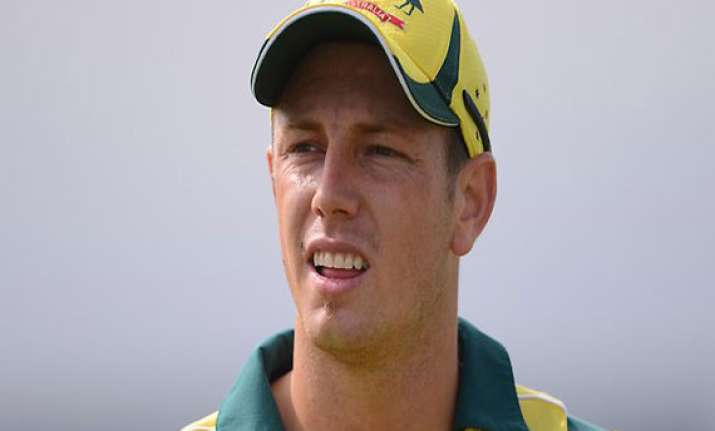 Chennai, Feb 23: Young Australian pacer James Pattinson on Saturday said that he tried to attack Sachin Tendulkar with a barrage of bouncers but with the veteran Indian batsman picking him early, he had to change the plan on the second day of the first cricket Test here.
Tendulkar, who showed glimpses of his vintage form in his knock of 71 on the second day, hit two glorious fours off the first two balls he faced from Pattinson and clobbered another majestic boundary off the fourth ball.
Asked about the treatment meted out to him by Tendulkar, the 22-year-old Australian said the initial onslaught from the senior Indian player forced him to change his plan.
"My early plan to Sachin was to try and bounce a little more. Changed that plan in last minute. It was a mistake there. I think I should have gone with the first plan.
Sachin is a fantastic player and it looked like he had a lot of time out there compared to other batters," Pattinson said after at the press conference after second day's play.
"It's quite a daunting task bowling to him and looking at him he was at his class today and batted fantastically. When I bowl to him and other players, he picks the ball quite early and places it quite easily.
Hopefully we will be successful on Sunday. His wicket is always prize scalp." he said.
Pattinson said the ball was reversing quite early, not swinging conventionally and that played a part in his decision to drop the plan of attacking the Indian top order with bouncers.
"The ball was reversing quite early and never swinging conventionally. I tried some stuff like that it worked well. I wanted to challenge Sewag but went little bit wide and again changed the plan half way through. Being young you seem to make mistakes and perhaps you learn to better your plans," he said.