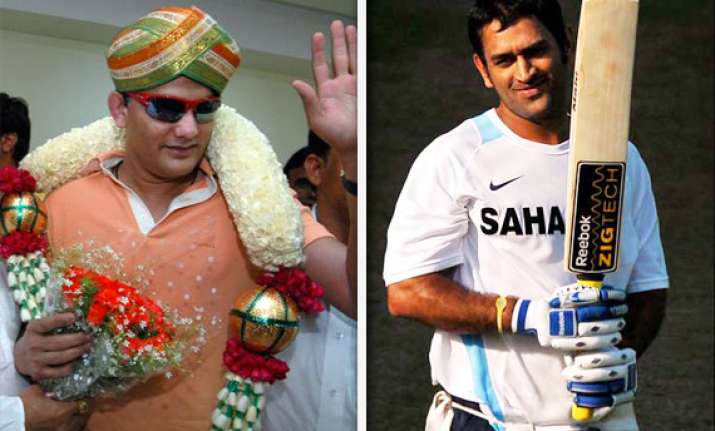 Lohardaga (Jharkhand), Jan 31: Former India captain Mohammad Azharuddin today said Team India skipper Mahendra Singh Dhoni was suitable for the captaincy and there was no need to change the leadership of Test squad.  

"Dhoni is a good player and worthy for captaincy. The time has not come for a change in captaincy of Team India," Azharuddin told reporters here.

Dhoni might be under some sort of pressure, but India would bounce back in the coming days, he said in the wake of Team India losing eight consecutive Test matches on foreign pitches.

"Cricket is a game of uncertainty. Win and loss are part of the game, which brings a team under pressure. But Team India's performance will definitely be better in the coming days," Azharuddin, who was here in connection with the prize distribution ceremony of a local sports event, said.

Dismissing a section of cricketing fraternity suggesting some senior players to retire, Azharuddin said no player should contemplate on quitting the game.

He also wished little master Sachin Tendulkar to notch up his century of centuries at the earliest.

"Sachin's 99th was a beautiful century. His hundredth will come soon," Azharuddin, who played 99 Test matches before retiring from the game, said.