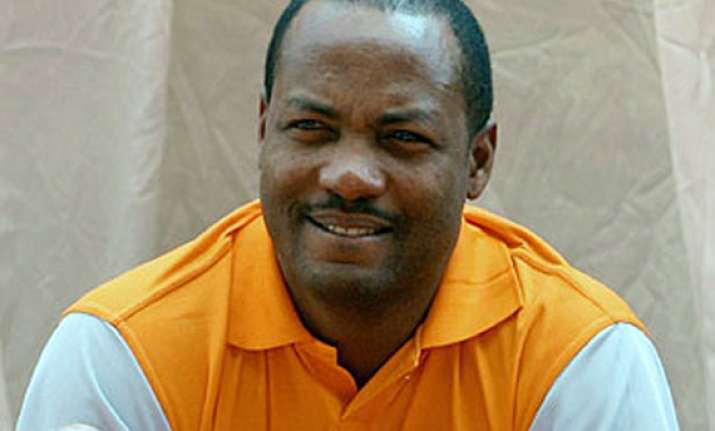 Dhaka, Oct 16: Former West Indies cricket captain Brian Lara has been named brand ambassador of Bangladesh Premier League (BPL) franchise Chittagong Kings.
Lara has signed a three-year contract with Kings and is expected in Dhaka in November to complete formalities.
The West Indies batting legend will be part of the Chittagong franchise's delegation at the auction December 7, CMC reports.
"I am excited and honoured to announce that Brian Lara has agreed to join us as the brand ambassador of the Chittagong Kings," Sameer Quader Chowdhury, the franchise's owner, told ESPNcricinfo.
"He will also be with us throughout the BPL campaign, which starts on January 17.
Before the tournament starts, he will be present for our corporate dealings and marketing activities. Apart from this, he will do social work and be involved in team's activities and selection."
During the inaugural season of the BPL, former Australia players Michael Bevan and Dean Jones were part of the Chittagong Kings, as batting coach and technical director respectively.