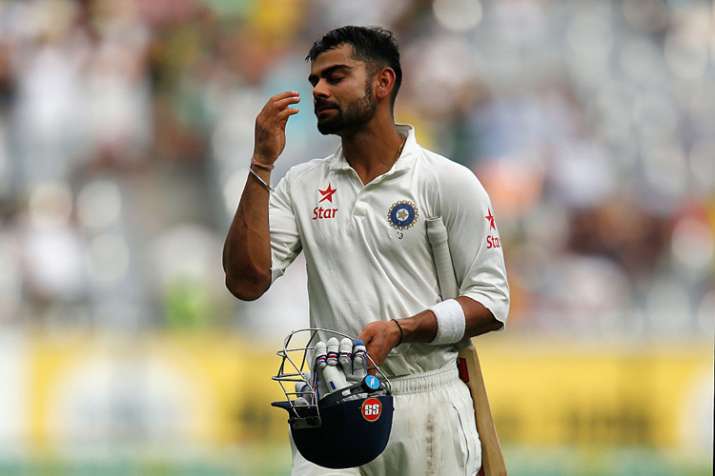 The Indian team is all set to take on England in the crucial five-match Test series and will play their first match on August 1. It is the first tour for Virat Kohli as a skipper against the English side in Test cricket. It will surely be a tough task for run machine Kohli to lead his team to a historic series win. Before the first Test, mind-games have already started against the Indian captain and the shocking thing is that they are not from the English side but from the Australian media. The Aussie media is targeting Kohli's weakness by posting a video of him getting out in the slips repeatedly by edging the ball. Fox Sports Australia posted the video and claims that edging the ball to the slip is Kohli's favourite shot.
This is not the first time the Australian media is taking a dig at the Indian captain as previously they even compared him to US president Donald Trump. India will tour Australia in December and Kohli will be the prime player for the team Down Under. It is the perfect time for the Aussie media to demoralize the Indian skipper as it will be one of the most important tours of his career.
Kohli is ranked second in the ICC Test Ranking just behind Australian Steve Smith who is suspended for one year after the ball-tampering scandal. The Delhi-born batsman is no doubt the most complete batsman in world cricket, but his record in England is very poor in Test cricket. He managed to score only 134 runs in 10 innings against the hosts, but it is a matter of the past and everyone is expecting big from Kohli this time. 
The England tour is the perfect opportunity for Kohli to silence his critics and shut the mouths of Australian media by his bat. Kohli's performance in England will set the tone for the later Australian tour and next year's ICC World Cup which will also be held in England.