Follow us on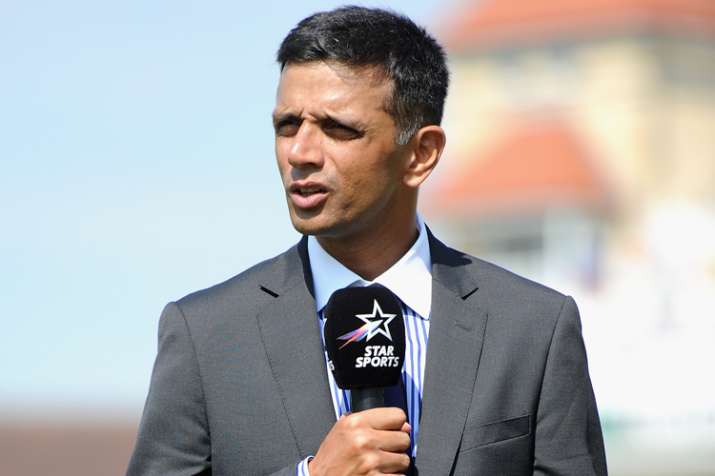 Hardik Pandya shocked the cricketing world with his offensive comments on a TV talk show earlier this month triggering a suspension from all forms of cricket and a sword hanging over his future. While the nation debates the 'whys and hows' of a culture that fails to inculcate mutual respect for the other gender in young cricketers, former India captain Rahul Dravid is of the view that it's not something that is of a recent origin, rather players in the past made mistakes too. 
Though what matters most for 'The Wall' is that players from a young age should be reminded that "they can't abuse the system." 
"Players come from different teams and their roles of responsibility need to be addressed. Issues will always be there and we have to educate and guide them. They should be told they can't abuse the system. I learnt from watching seniors in Karnataka, from parents and coaches. They were my role models. No one sat me down and gave me a lecture. I observed and learnt," Dravid told The Hindu.
He went on to add: "People forget in the past also incidents have happened. Today it gets highlighted more but I agree we need to keep mentoring them, educating them because challenges today are different on and off the field. They have to remember their responsibilities as Indian cricketers. It can't be everything was great earlier and everything is bad today," 
While reiterating that in the past players were prone to making mistakes as well, Dravid emphasised the need for training players to be responsible from the school levels itself. Even then the 164-Test veteran thinks that the management or the Board is "not in a position to completely take charge or be responsible for every action of the player."
"It is not that players did not make mistakes in the past. It is not that mistakes will not be made in the future despite our best efforts to educate the youth. But let us not overreact please," Dravid said.
"Before the last two under-19 World Cups we did have lectures on various aspects. We brought in psychologists to speak to the players. We had workshops on building roles of responsibility. These lectures are also part of the NCA already.
"We need to keep refining and keep getting better. We can only try to ensure but we are not in a position to completely take charge or be responsible for every action of the player.
"We can look to be meaningful and have an impact in grooming them at the NCA. This training has to be done at various levels, from homes to schools and then the dressing room at the state level," he added.