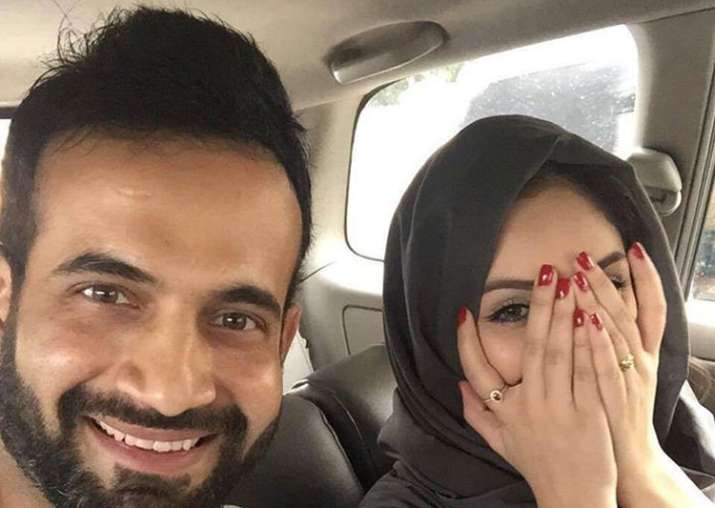 In another case of a cricketer being targeted on social media, all-rounder Irfan Pathan was trolled for posting a selfie with wife Safa Baig. Pathan on Monday posted a picture on his official Facebook page with a caption that read: This girl is trouble #love #wifey. However, he started receiving hate comments soon after posting the image. 
Various people slammed the Baroda cricketer for posting the "unislamic" picture. Irfan was criticised for failing to ask his wife to cover her face and arms and also for allowing her to wear nail polish which, according to some people, was against Islam.
Interestingly, this is not the first time that a cricketer has been targeted for posting an image of his wife. Last year, India fast bowler Mohammed Shami was trolled for sharing an image with his wife on social media where she was seen wearing a sleeveless gown. Shami later slammed the trolls and asked them to mind their own business. 
Irfan got married to Safa, a Saudi Arabian model, in a 'Nikaah' ceremony attended by family members and close relatives in Jeddah last year.
Safa grew up in Azizyah, a district in Jeddah and is an alumna of the International Indian School in Jeddah. She also did modelling and worked for a PR firm in Jeddah. According to reports, Safa is also a popular nail artist.
In December last year, Irfan and Safa were blessed with a baby boy. The couple named their son after legendary Pakistan all-rounder Imran Khan.