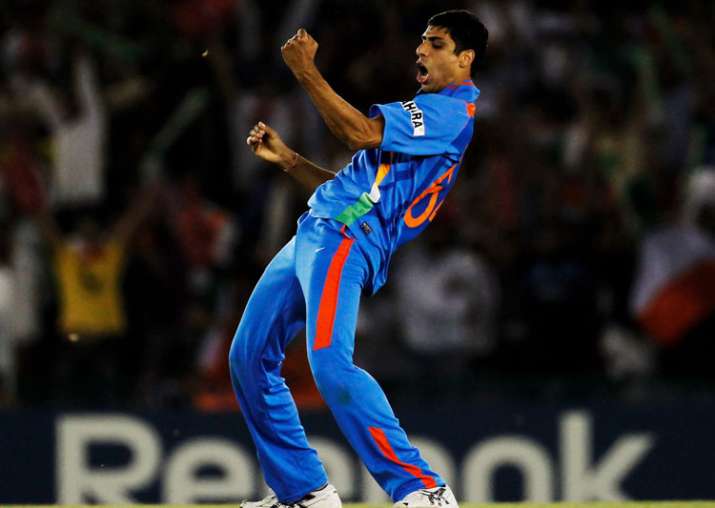 Ashish Nehra has been a loyal servant of the game for a long, long time. When he made his India debut, most of the current players in the Indian team were still in their nappies. Nehra has, however, left everyone amazed with his longevity and the way he has approached his career at a time when people wrote him off. Now when the 38-year-old Nehra is set to play his farewell match on Wednesday, there couldn't have been a better way to sign off. 
Nehra will bid adieu to competitive cricket after playing the first T20I against New Zealand at his home ground, the Feroz Shah Kotla stadium later today.
Ahead of the match, Team India players Rohit Sharma, Shikhar Dhawan, Ajinkya Rahane, Dinesh Karthik and Bhuvneshwar Kumar took the opportunity to share their memories of Nehra.
Rohit said Nehra's spell of 6/23 against England in the 2003 World Cup was magical and one of the best he has seen. 
"I have a lot of memories of Ashish Nehra. I clearly remember his spell against England in the 2003 World Cup... 6 for 23... that was one of the magical spells and one of the best in the World Cups for India. He has been a true gentleman of this game. I have been fortunate enough to play with him and share those memories with him. Now I can only wish him best for his future," he said.
Dhawan, who has been Nehra's Delhi teammate, remembered the fast bowler's sense of humour.
"His sense of humour is also very good. He loves cracking jokes. I always enjoy his company. I am sure we gonna have good times in future too," Dhawan said.
Bhuvneshwar and Rahane lauded Nehra for his work ethics and said he has been an inspiration for the team.
"When we see a guy at the age of 38-39 giving his 100 percent on the field and off the field... it motivates me a lot," Bhuvneshwar said.
"We have seen him from so many years... he has put so much of hard work for all these years. The way he has made a comeback after injury... it inspires us a lot," Rahane said.
India would look to bid a befitting farewell to Nehra, whose career has been characterised by many injuries and many comebacks. 
Nehra, who made his India debut under Mohammad Azharuddin in 1999, has so far played 17 Tests, 120 ODIs and 26 T20 Internationals for the country. 
He was also a part of the 2011 World Cup-winning squad with a match-turning performance in the semi-final against Pakistan. He missed the final due to a finger fracture.