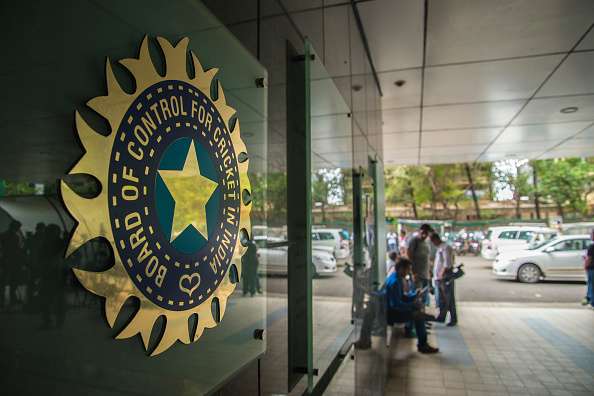 The BCCI acting president CK Khanna today said that the board is already working on a plan to ensure that domestic cricketers of all age-groups (senior, U-19, U-16) get a substantial pay hike (minimum 50 per cent) after discussions at the technical committee meeting. In fact, BCCI is mulling that the percentage pay for domestic cricketers be raised from the current 13 percent -- something that was last revised way back in 2007. 
"The domestic players' pay structure needs to be reviewed. In my opinion, a minimum 50 per cent increase is a must. I have had discussions with our treasurer Aniruddh Chaudhary and he is working out the modalities," Khanna told PTI today during an interaction. 
"I believe that our team can put up a nice proposal before the general body, which is the forum which can clear policy decisions," the acting president added. 
Technical committee chairman Sourav Ganguly has raised the issue during the Kolkata meeting. 
Currently, the match fee for a Ranji Trophy player is Rs 10,000 per day and he gets Rs 40,000 as match fee. However, a state team regularly earns around Rs 12 lakh per season as the player gets a percentage of broadcast rights earnings, which is given as a lump sum amount at the end of the season. 
The acting president, however, believes that the additional cost of a pay hike for cricketers could be done through the money that is expected to be generated through IPL broadcast rights. 
Some senior officials feel that the BCCI state units could earmark an amount from their annual grant of Rs 20 crore but Khanna feels otherwise. 
"I don't think state units should be burdened with pay hike of domestic players. There is a school of thought that extra financial outflow can be arranged from the additional income that IPL broadcast rights will generate," the former DDCA top official said. 
It is also learnt that proposals are being created for the hike in per day fees of International umpires officiating domestic games, scorers, video analysts. 
"The umpires, scorers, video analysts all had their fees last revised in 2012. They have been getting the same match fee for the past five seasons. The BCCI is also working on giving them appropriate hikes," Khanna added. 
Various Old Pay Structure 
1) Players 
First-class, U-23: Rs 10,000 per match day (Since 2007) 
U-19 and U-16 players: Rs 3000 per match day (Since 2007) 
2) Umpires 
Top Umpires and Ex-ICC Umpires: Rs 20,000/- (since 2012) 
Revised proposal: Rs 30,000/- 
All Other Umpires: Rs 15,000/- (since 2012) 
Revised Proposal: Rs 25,000/- 
3) All Match Referees: Rs 15,000/- (Since 2012) 
Revised Proposals: Rs 25,000/- 
4) All Scorers: Rs 5000/- (Since 2012) 
Revised Proposals: Rs 10,000/- 
5) Video Analyst (Senior): Rs 7500/- 
Revised Proposals: Rs 12,000/- 
Video Analyst (Junior): Rs 3000/- 
Revised Proposal: Rs 8000/-.