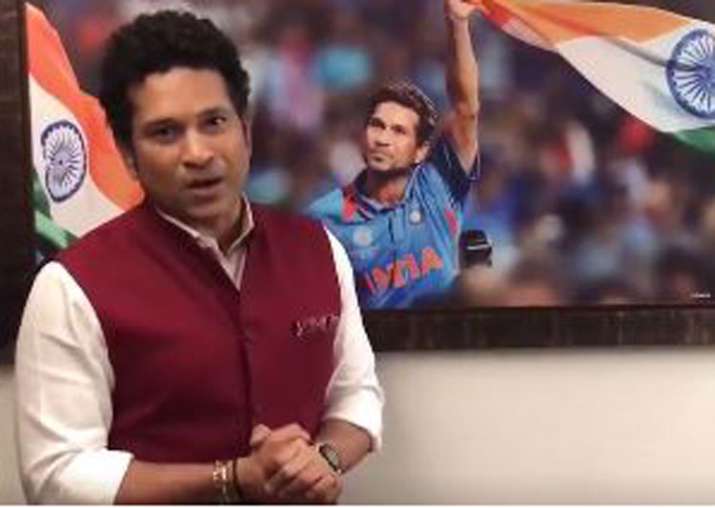 Diwali, or the festival of lights, is India's most celebrated festival. It signifies the victory of light over darkness and good over evil. On this auspicious day, devotees light up their houses with candles, perform rituals and offer sweets to their friends and family. Not only in India but also almost every corner of the globe, the festival is celebrated with great enthusiasm. 
And on this special day, several cricketers posted their best wishes and greetings for their fans.
Currently on a short-break after the conclusion of gruelling home series against Australia, Indian cricketers wished their fans on Diwali through their social media profiles. Many former cricketers, including master blaster Sachin Tendulkar, Virender Sehwag, VVS Laxman and Anil Kumble also sent their wishes through Twitter for their fans.
Tendulkar shared a video with a noble message. "Diwali is all about spending time with your family and loved ones. However, I want to give a message to my fans on this Diwali that while celebrating we should also take into account the well being of our senior citizens and animals, no inconvenience should be caused to them. Wish you all a very Happy Diwali," he said.
Aap sabhi ko Diwali ki शुभकामनाएं! May you all have a good festival. Stay safe and blessed😊 #HappyDiwali pic.twitter.com/0eOyiSulvu

— Sachin Tendulkar (@sachin_rt) October 18, 2017
Team India opener Shikhar Dhawan also shared a  video message on his official Twitter handle, "Good wishes to all my fans on Diwali, you all should celebrate Diwali safely and act responsibly on the festival of lights. Let's make this Diwali pollution free, may the Goddess Lakshmi bless everyone on this day."
Wish you a very Happy & safe Diwali☺☺🤗🤗 #HappyDiwali pic.twitter.com/Ndab1ZXf2D

— Shikhar Dhawan (@SDhawan25) October 19, 2017
The wishes also poured in from other parts of the world as well as - David Warner, Steven Smith, Brett Lee, Michael Clarke, Kevin Pietersen, Chris Gayle, Dwayne Bravo too sent out wishes to their Indian friends and fans. WWE superstars, John Cena, Triple H along with Jinder Mahal and the Singh Brothers also joined in to wish their fans on Diwali.
On this special day, take a look at some of the tweets and posts from cricket fraternity and sports world:
✨Wish you all a happy, prosperous and peaceful Diwali! ✨#Diwali #Peace #Happiness pic.twitter.com/DdAMxbkfk7

— hardik pandya (@hardikpandya7) October 19, 2017
​
Wishing you all a very happy and prosperous Deepavali!

— Anil Kumble (@anilkumble1074) October 18, 2017
This Diwali, let's change things up. 😇🙏 #HappyDiwali #FestivalOfLights #StayWrogn pic.twitter.com/8YoYsXY4rF

— Virat Kohli (@imVkohli) October 18, 2017
Happy Diwali to my friends and fans in India. 🙏🙏 https://t.co/7JXQY9LLJK

— David Warner (@davidwarner31) October 18, 2017
#HappyDiwali to all my friends that are celebrating this year...! Be safe, be kind, show loads of love & care for those around you that need you...! ❤️

— Kevin Pietersen🦏 (@KP24) October 18, 2017
"Kisi Bhi Fauji Ko Dekho,Toh Ek Salute Thoko".Your wishes can bring a smile to a Soldier this Diwali.
Send ur #Sandesh2Soldiers via mygov.in pic.twitter.com/lGsK6hFqwB

— Virender Sehwag (@virendersehwag) October 25, 2016
Wishing you all a very Happy Diwali. pic.twitter.com/ilLOV7Xp8r

— Chris Gayle (@henrygayle) October 18, 2017
Happy Diwali to everyone celebrating! Can't wait to return to India for #WWELive Dec 8/9! pic.twitter.com/Hi9RUPWlJb

— The Maharaja (@JinderMahal) October 18, 2017
HAPPY DIWALI to all! I am having a cracker of a sweet one myself! #Indiaathome #sweetandsourtasteofindia pic.twitter.com/yKYJPHdAAd

— Brad Hogg (@Brad_Hogg) October 19, 2017
The Indian cricketers will be soon back in action in the upcoming limited-overs series against New Zealand which starts on October 22 in Mumbai.